Courtesy of SwimOutlet.com Staff
The holiday season has just kicked off this week, which means it's time to start crossing people off of your list. We know that shopping during the holidays can be overwhelming, so we rounded up a few of our top picks for swim gift ideas to make it a little easier on you.
All items are available at SwimOutlet.com. And don't forget, for the first time ever at SwimOutlet.com if you spend over $75 on your order, you'll get a $10 promotional gift card in return (through December 18). Spend $150 or more, you get a $20 gift card. It's the gift that keeps on giving!
1) Arena Powerskin Carbon Ultra Open Back Tech Suit Swimsuit – What swimmer doesn't dream of a new tech suit under the tree? The compression technology in Arena's Powerskin Carbon Ultra Open Back Tech Suit makes it an ideal gift for the seasoned competitive swimmer.
2) Waterfi Waterproof MP3 Player Swim Kit – Here's a gift that [jingle bell] rocks. The Waterfi Waterproof MP3 Player Swim Kit is perfect for competitive swimmers and fitness lap swimmers alike who spend countless hours at the pool.
3) Sporti Bright Lights Silicone Swim Cap – It's lit this season! We love festive swim caps as a fun stocking stuffer, or stand-alone gift and the Sporti brands has a bunch of them! Pick from several styles – or the bright lights one that is sure to give you holiday cheer!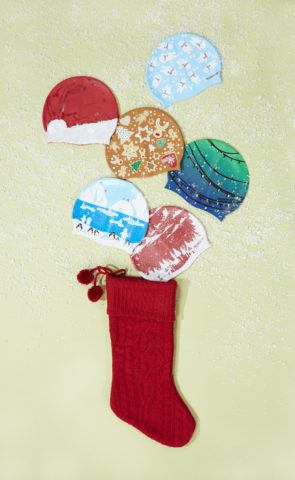 4) Speedo Vanquisher EV Mirrored Goggles – Everyone's favorite goggle is a no-brainer for this year's gift exchange. At a great price point, the Speedo Vanquisher EV Mirrored Goggles are a good option for a teammate, secret Santa or stocking stuffer.
5) TYR Avictor Men's Venom Short Jammer Tech Suit – Another crowd pleaser (and potential PR), you can't go wrong with the TYR Avictor Venom Tech Suit. This suit is sure to kick the holiday cheer up a notch.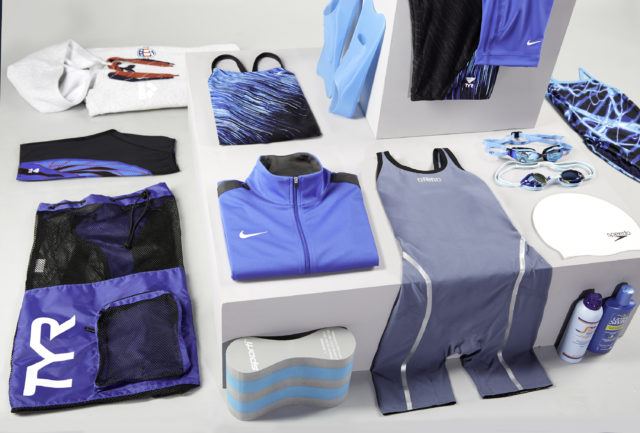 6) FINIS Swim Coach Communicator – The FINIS Swim Coach Communicator is the perfect gift for the coach on your list. The new technology allows coaches to provide instant, real-time feedback to swimmers in the water. It's every coach's dream (and every swimmer's nightmare!).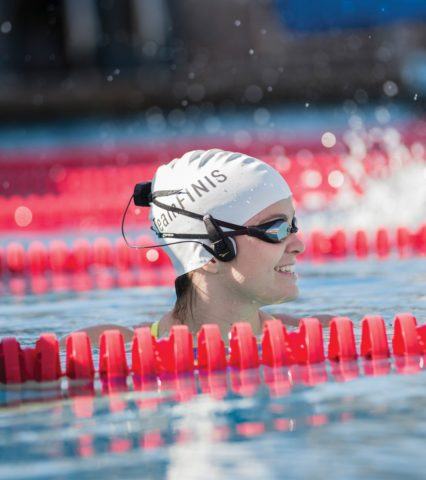 7) MP Michael Phelps FOCUS Swim Snorkel – The holidays are the perfect time to upgrade their old swim gear. The MP Michael Phelps FOCUS Swim Snorkel is great for someone looking to perfect their stroke and add a technical element to their swim.
8) Speedo Unisex Elite Parka – Give the gift of warmth. Speedo's newest parka, the Unisex Elite Parka, is equal parts cozy and practical, and a must-have for the colder months.
Swimoutlet.com is a SwimSwam partner.