Swimming news / swimming press release is courtesy of Dolfin Swimwear, a SwimSwam partner.
Dolfin Swimwear, the fastest growing swimwear company in the country, is significantly increasing its sales force with the addition of new reps in five of its seven sales territories. Adding to Dolfin's sales force, already one of the largest in the industry, will ensure the company can effectively navigate the unprecedented growth that it has seen in recent years and continue on this impressive trajectory.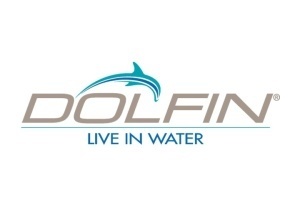 "Simply put, we want our customers to know they can count on Dolfin," said Matt Zimmer, VP Sales & Marketing. "As demand for our products continues to grow, it's important to provide the same level of excellent customer service that we always have. At a time when we're seeing less support of teams and dealers by other manufacturers, Dolfin wants to, and has to, add new reps to better serve our sport. Our relationships mean everything to us and we want to make sure we always have enough manpower to not only hear the needs of our customers, but respond to them as well."
Dolfin has seven sales territories: Northeast, East Coast, Southeast, Midwest, South, Mountain, and West Coast. The newest sales reps include:
John Dussliere (Mountain), a swimming expert with accolades such as being a 2008 Olympic coach, head coach of the Santa Barbara Swim Club, and former coach at Mission Viejo and Colorado Springs Aquatics
Bill Fleitz (Midwest), a swimwear sales manager with an impressive 30+ years of experience with TYR & The Finals
Erin Garriepy (West Coast), a standout swimmer at the University of Texas and an accomplished NCAA Division 1 coach, with 8 years of experience in promotion and team sales for Nike & TYR Sport
Stephanie Greeby (East Coast), an authority in both the sport and the business, with 15 years of team sales and promotion experience with Nike and TYR Sport, as well as a USA Swimming club team coach
Danielle Olivier (South), a former competitive swimmer with years of team and retail experience throughout Texas.
"It's very exciting to add new reps from coast to coast," noted Zimmer. "Every salesperson we've added has a career focused on customer service, technical expertise, and simply a love of the sport. This is going to be the biggest year Dolfin has ever had, and we're fortunate to have such a seasoned sales team leading the charge."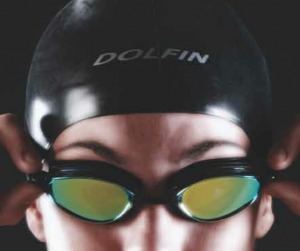 Dolfin has been one of the leading swimwear brands for more than 70 years. It is recognized for offering the best value in the industry with the highest standards of innovation and quality. Founded and operated in Pennsylvania, Dolfin continues to provide its customers with the best quality swimwear at the most competitive prices in the industry. From product development and design to presentation and delivery, Dolfin is committed to customer satisfaction and to our goal of becoming America's most popular brand of performance swimwear. For more information on Dolfin, please visit www.dolfinswimwear.com.