Featuring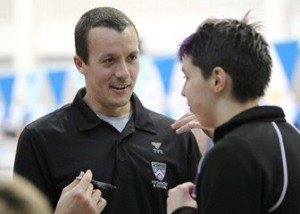 NCAA Coach of the Year and Head Coach at Kenyon College, Jessen Book.
Head Men's and Women's Coach at Middlebury College, Bob Rueppel
Head Men's and Women's Coach at Calvin College, Dan Gelderloos
Plus a dynamic staff of top collegiate head coaches, assistant coaches, and accomplished collegiate swimmers. Visit www.tpscamps.com for a complete list of coaches and bios.
Competitive Stroke Camp at Kenyon College OH
Overnight Camper – $610
Full Day Camper – $500 (7:30am to 8:00pm)
June 4-8, 2017 | Session 1
June 11-15, 2017 | Session 2
June 18-22, 2017 | Session 3
See more information here.
Competitive Stroke Camp at Calvin College MI
Overnight Camper – $600
Full Day Camper – $500 (7:30am to 8:00pm)
See more information here.
Elite Specialty Camps at Kenyon College
Specialized, high-intensity swim camps designed for experienced swimmers ages 13-18; Because of the competitive nature of the camps, the rigor of the training sessions, and the talent of the campers who attend, we recommend attendees have National AAA times in their specialty. Our 5-day format is back this year. National Age Group Times.
Elite Distance Camp at Kenyon College – $675
June 10-14, 2017
Elite Sprint Camp at Kenyon College – $675
June 10-14, 2017
Elite Breaststroke Camp at Kenyon College – $675
June 18-22, 2017
Elite Fly/Back Underwater Camp at Kenyon College – $675
June 25-29, 2017
Where Swimmers Learn to Train and Think Like Champions!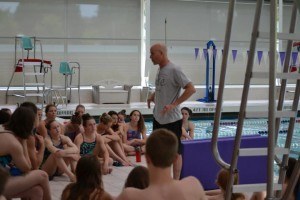 Our swim camp programs are designed to inspire competitive swimmers to achieve their own "Total Performance." Total Performance Swim Camps focuses on what matters to athletes and parents most: world-class coaching, excellence in training and technique, personal attention, mentoring and fun! Our camps are located at both Kenyon College and Calvin College – prestigious liberal arts schools with amazing facilities, safe campuses, and most importantly…nationally-ranked swim teams!
In the past 30 years, Total Performance Swim Camps have attracted over 10,000 young athletes from over 47 states and 6 countries! We attract young swimmers at all levels of the sport and help them take their performances to the next level: from age-group swimmers, to High School State Champions, to Junior National Champions, to U.S. Olympians, including 1 gold medalist!
Camp Program Details
Competitive Stroke Camp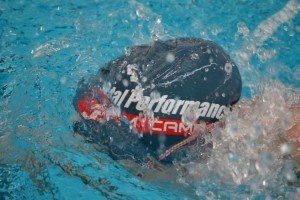 The cornerstone of the Competitive Stroke Camp's success is a dedication to helping competitive swimmers of all levels improve each of the four strokes when it comes to technique, training and race strategy. This holistic approach to stroke development – emphasizing more than just technique – is at the essence of "Total Performance" and is one of the reasons swimmers find success with our camps. Campers return home in great shape!
Our campers receive small-group instruction in a low swimmer-to-coach ratio environment, team and leadership building sessions, daily video analysis of strokes, and classroom sessions on a variety of topics. Swimmers receive training appropriate to their age and talent level by separating the older campers and younger campers for all training sessions and many classroom sessions. TPSC campers have FUN–both in and out of the pool–with scavenger hunts, variety shows, games and meeting new friends!
The Competitive Stroke Camp accommodates both the novice and highly-trained swimmer (ages 10 – 18).
Elite Specialty Camps

These one-of-a-kind camp experiences are designed for highly-trained and top-ranked sprinters, breaststrokers, butterfliers/backstrokers, IMers or distance swimmers and offer the most race-specific training for each specialty that you will find anywhere in the country. The majority of swimmers who attend our Elite Camps are high school state qualifiers and even finalists. Our Elite Camps are designed for swimmers who are already excelling in a particular specialty, yet want to take their performance to the next level. Though they are open to any and all swimmers ages 13-18, they are most appropriate for swimmers with AAA times or faster (based on National USA Swimming time standards). Enrollment is kept to a minimum to allow for better communication, more personal attention, and a greater appreciation of what it means to work together as a team.
The Elite Camps bring in nationally and internationally renowned coaches in each specialty to provide campers with the most cutting-edge and highly-technical instruction. The campers who attend our Elite Camps choose the camp that focuses on their best stroke or specialty event. These camps are not designed for swimmers to work on their weakest stroke.
In the past twenty-one years, over 1700 swimmers from 42 states and 6 countries have participated in our Elite Camp programs for what proves to be a transformative and inspirational learning and training experience. A significant number of our elite campers have gone on to excel at the very highest levels of high school, YMCA, USA, NCAA and International competition.
Team Discounts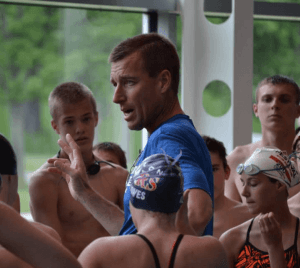 We are happy to offer a discount program that gives back to our valued team customers:
Returning Camper Discount – $15 off – For any camper who has been to any Total Performance camp before.
Enter promo code: RETURN17 when registering.
Team Discount Program – $35 to $50 off per camper – For teams sending 6 or more campers to any Total Performance camp. For more information, click here.
Contact Us
Total Performance Sports Camps, LLC
Questions? Call or email Anne – 740-398-4464; [email protected]

Swim Camp News is courtesy of TPSC, a SwimSwam Partner.