In March I wrote an article entitled '3 Restorative Yoga Poses to Help the Effectiveness of Your Taper' the video above is an adjunct to that article.
Restorative Yoga is a practice that uses props such as bolsters, blocks, blankets, and straps to allow participants to perform yoga poses where they completely let go of all tension and stress.
In this type of yoga poses are held for 5-20 minutes (very few classes will actually have you in a pose for 20 minutes). This method allows the body to effectively release tension. The challenge is allowing yourself to be in stillness, but stillness will help enhance recovery.
BENEFITS OF RESTORATIVE YOGA:
Taps into the parasympathetic nervous system which will:

Reduce cortisol (commonly known as the stress hormone)
Improve sleep
Increase the effectiveness of nutrient absorption

Releases muscular tension
Allow for greater sense of calm in both the body and mind
One style of breath you can use when doing these poses is a three part breath, which is explained below: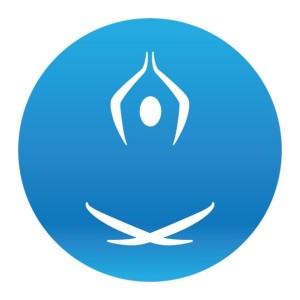 Excel With Grace's mission is to assist people in improving their health and achieving their athletic goals through the creation and delivery of targeted yoga.
Excel with Grace offers specialized Sport Specific and Therapeutic Yoga programs and workshops in Vancouver, BC.
Over the coming months we will be offering new online services which will include designing customized programs for groups and individuals.
Sign up for the Excel with Grace newsletter to stay up to date with our new services and receive quality content on how yoga can improve your athletic performance.
You can also follow us on Facebook and Twitter.
…
About Jeff

Jeff Grace is the owner and operator of Excel with Grace which specializes in teaching sport specific and therapeutic yoga.
Jeff is trained in vinyasa (flow), hatha, yin, restorative and therapeutic yoga practices. He is also completing his 500 hour certification as a yoga therapist.
Jeff has been deeply immersed in the sport of swimming for decades. He has been coaching for over 20 years and has had athletes medal at both CIS (Canadian Interuniversity Sport) Championships and Age Group Nationals.
…
Other articles in our Yoga for Swimmers series include:
Video – A Short Sequence for Your Knees
3 Poses to Keep Your Knees Healthy
5 Ways to Make Yoga More Enjoyable
7 Reasons Why Swimmers Should Do Yoga
3 Ways to Increase Shoulder Stability
3 Fundamentals of Yoga to Focus on With Swimmers
3 Restorative Yoga Poses to Help the Effectiveness of Your Taper 
4 Ways Mindfulness Can Improve Your Swimming Performance
3 Ways You Can Use Yoga to Prepare for a Race
A Short Sequence for the Shoulders
Incorporating Yoga Into Your Seasonal Plan
Yoga a Key Part of World Champion Mitch Larkin's Success
Yoga for Swimmers: Release Tension in Your Quads and Glutes
Why Yoga Takes Swimming to the Next Level
Yoga for Swimmers: Increase Your Core Strength
Why Olympic Swimming Champion Rebecca Soni Does Yoga