We're back with swimming's TopTenTweets presented by Arena, where we round up the best of the swimming Twitterverse.
Featured Instagram Post of the Week:
TFW when you drop a U.S. open record a year after missing the summer's major international teams.
---
10.
Hey! @NBCSports – I hope you continue what @olympicchannel is doing with its swimming coverage lately and show the ENTIRE 1500m Frees during Tokyo. I mean, come on, are you seriously going to go to commercial while @katieledecky is swimming? Bet you @RowdyGaines agrees.

— EDF Photos (@EDFPhotos) August 5, 2019
Progress, even if the split screen was still less than ideal.
9.
Shaine Casas at it again as the former McHi and current A&M swimmer takes silver in the 200 individual medley with a personal record of 1:58.83, finishing just behind U.S. Olympian Ryan Lochte. pic.twitter.com/gA7XonQcej

— bryan (@bybryanramos) August 5, 2019
Lochte has straight up been making podiums since these guys were born. What a juxtaposition.
8.
Update: the eagle has landed. And when I say eagle, I actually mean snorkel pic.twitter.com/ayi0oqLiHx

— Kyle House (@kjhroyals) August 5, 2019
100% the most important thing in all those boxes.
7.
How it feels when another swimmer passes you while wearing fins https://t.co/i2DpyEQ1c8

— grantshoults (@grantshoults) August 3, 2019
REAL.
6.
Had a long turn on the 100 Fly, put me 5th, 0.02 behind 4th. That turn cost me $100. Details are important people. #LiveandLearn But boy was that fun!

— Zach The Usurper (@hartingz) August 2, 2019
Turning pro really does incentivize good technique in a new way.
5.
Watch World Record holder Regan Smith's first SwimSwam interview…when she was 10. Dug deep into the vaults for this one… #swimming #Gwangju2019 https://t.co/PbQR8BGjwA

— Braden Keith (@Braden_Keith) July 30, 2019
We feel old.
4.
Me n the boys talking about how good in n out sounds after being in Asia for a month pic.twitter.com/44hdGv0CJN

— Josh Prenot (@JoshPrenot) August 5, 2019
Stars: They're Just Like Us.
3.
3 years ago you were sitting in the stands watching me make the Olympic Team, only dreaming of one day racing at Trials. Can't wait to watch you swim at the craziest meet in the world! Proud of you bud. #hemadeit #Omaha2020 #KingSiblings2020 pic.twitter.com/98D5AohN4E

— Lilly King (@_king_lil) August 5, 2019
#SiblingGoals
2.
Ryan Lochte being back means this kind of stuff is back and we're big fans.
1.
What a career! Thanks for all you've done, Dana.
Arena Instagram – @ArenaUSA
Arena Facebook – @ArenaUSA
Arena Twitter – @ArenaUSA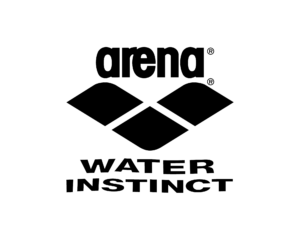 Arena USA is a SwimSwam Partner