We're back with swimming's TopTenTweets presented by Arena, where we round up the best of the swimming Twitterverse.
Featured Instagram Post of the Week:
That Wonder Woman suit!!
---
10.
"Women rule in this relay" @RowdyGaines US🇺🇸 wins the 4×1 free mixed relay. Gold🥇 with Nathan Adrian as part of the team. #Lima2019 #PanamericanosxESPN pic.twitter.com/x4ocXHNSGH

— Fernando Palomo (@Palomo_ESPN) August 8, 2019
Really a striking image.
9.
We're ready for y'all! 2019-2020 season starts TOMORROW with our annual captain led practice! Captains spent this afternoon setting out the equipment for y'all #takeTHEstep pic.twitter.com/3zWO5aqBS7

— Granbury Swim Team (@PirateSwimTeam) August 12, 2019
Just beautiful.
8.
Played approximately 40 games of Gaga Ball today. Gonna be sore tomorrow #oldlady #offseason https://t.co/4M000wPPtN

— Lilly King (@_king_lil) August 12, 2019
What if the muscles developed while playing Gaga turn out to be the secret to a 1:03 100 breast?
7.
"My gym teacher challenged us to race her and she just kept winning and winning" – My Daughter@_king_lil is teaching MJ.

First, her winning is not shocking.
Second, keep winning.
Lastly, the fact my baby girl gets to interact with you is a blessing. Respect. She loves you…

— Steve Aird (@CoachAird) August 9, 2019
Would we expect anything less?
6.
Lima, consistently giving out the content we need. @swimiller pic.twitter.com/Tum138t1lo

— Chase Bloch (@chase_bloch) August 8, 2019
Enough said.
5.
Two weeks later and the legend of @caelebdressel 100 fly continues to grow pic.twitter.com/lPJ5tEqD9o

— Chase Bloch (@chase_bloch) August 7, 2019
Wow solid range from Sun Yang, too.
4.
On the pan am games heat sheet. Does this mean I get citizenship? 2013 must have gone better than what I remember 😎 @swimswamnews pic.twitter.com/SiZnnUTL7X

— Kierra Smith (@kierras) August 7, 2019
This checks out.
3.
☑️ First International Individual LCM medal in 8 years
☑️ First Individual Gold at an international meet ever
At 28.
I don't wish to brag, but to advise:
Don't give up on yourself.
Even if you add 12 seconds the night before @TeamUSA 🇺🇸 https://t.co/VAOT67tD5q

— Tom Shields (@beefyTshields) August 8, 2019
Such an inspiration.
2.
When your drone runs out of battery over a lake, timing is everything… pic.twitter.com/btDekWXpoV

— Lewis Vaughan Jones (@LVaughanJones) August 10, 2019
Can we get this in the ISL?
1.
Touring around with @RussWhitakerWSU.. found some iconic statues inspired by the first ever swim coaches pic.twitter.com/2pDz8hEcRB

— Bex Freebairn (@Bex_WSU) August 8, 2019
Swim coach humor doesn't always hit. But when it does? It HITS hits.
Arena Instagram – @ArenaUSA
Arena Facebook – @ArenaUSA
Arena Twitter – @ArenaUSA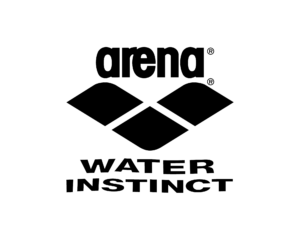 Arena USA is a SwimSwam Partner