We're back with swimming's TopTenTweets presented by Arena, where we round up the best of the swimming Twitterverse.
Featured Instagram Post of the Week:
Surfs up!
---
10.
NEW!! WORLD!! RECORD!!@mags_swims26 wins the 50 Backstroke in a world record 25.27!!

AMAZING MAGGIE!!!#GoBlue pic.twitter.com/vfMjoXbIoI

— Michigan Swimming & Diving (@umichswimdive) December 20, 2021
If you thought that Maggie's first WR would be in backstroke, you're lying.
9.
Vet learned my profession then he asked me my opinion on Dean Boxall 😅

— James Koval (@CoachJamesKoval) December 18, 2021
The most important question for anyone who works in swimming.
8.
🥇🥈🇺🇸🇺🇸 #TeamUSA heating up!! pic.twitter.com/qmopbTsJfH

— Nic Fink (@Nic_Fink) December 18, 2021
Gif of the Week goes to Nic.
7.
ATHLETES AWARDED pic.twitter.com/yAyvj3gpv1

— FINA (@fina1908) December 17, 2021
Golds on golds on golds.
6.
Diving into 2022 like…

We closed out 2021 in style with the Auburn Diving Invitational. Now it's time to set our sights on championship season! 😤#WarEagle pic.twitter.com/dEMYlZgoP8

— Auburn Swim & Dive (@AuburnSwimDive) December 19, 2021
I wish I could dive into 2022 this flawlessly.
5.
Men's 50m Butterfly FINAL #FINAAbuDhabi2021

41yr old 🇧🇷 Nicholas SANTOS is WORLD CHAMPION again!!
The first man to win this event 3 times at the Short Course! #swimming pic.twitter.com/S9KuzDvIR0

— FINA (@fina1908) December 20, 2021
This man just won't stop. And we love it.
4.
Let's go 🇺🇸🇺🇸🇺🇸 https://t.co/FnzNyMbqOl

— Bob Bowman (@coach_bowman) December 19, 2021
A+ tweet from Mr. Bowman.
3.
Squad goals🔥 pic.twitter.com/iCobu8CIMy

— Swimming Canada / Natation Canada (@SwimmingCanada) December 17, 2021
What are you hiding from Yuri???
2.
Top 3 at SPOTY!!! Congratulations to @emmaraducanu and @tomdaley on an incredible year! Thank you to everyone who voted and support us 🙏🏼

⚡️ ⚡️ ⚡️ pic.twitter.com/B71BBePz6C

— Adam Peaty MBE (@adam_peaty) December 20, 2021
That's a podium finish!
1.
Alexa, play "We Are The Champions" by Queen" 🥇🎶.

Israeli swimmer👇Anastasia Gorbenko took home Israel's FIRST ever World Swimming Championship gold medal in Abu Dhabi on Friday.

Did we mention she's only 18 years old?!

📸Simona Castervilleri, Swimming Association pic.twitter.com/SBVMg7hhQH

— Israel ישראל (@Israel) December 19, 2021
Strong song selection.
Arena Facebook – @ArenaUSA
Arena Twitter – @ArenaUSA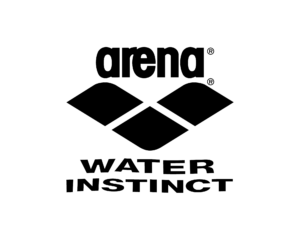 Arena USA is a SwimSwam Partner