***THIS POSITION HAS BEEN FILLED
JOB DESCRIPTION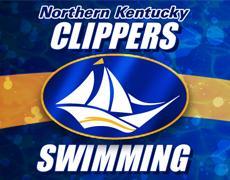 The Northern Kentucky Clippers are in search of a Head Coach to lead the strategy and operations of the program and build upon the tradition of swimming excellence established over the last several decades. The Clippers enjoy a "family" culture that includes an experienced staff with average tenure of over 10 years with the program, an engaged board committed to developing a national level team and an energetic parent group supporting the mission of the program. Located just a few miles south of downtown Cincinnati, Northern Kentucky residents experience the benefits of a big city, from arts and culture to professional sports teams and being just a few miles from the international airport, coupled with the close knit community feeling of a small town.
The Head Coach is responsible for leading and overseeing the strategy and operations of the Northern Kentucky Clippers (Clippers) Corporation and is a standing member of the Clippers' Board of Directors. Provides direction and feedback to coaching staff and establishes training direction for entire team. Oversees and performs administrative duties to ensure the organization runs smoothly. Responsible for securing sponsors and grants to assist with funding the operations. Is the primary representative for the organization at the LSC and attends meetings/clinics. Participates in USA Swimming camps and clinics and coordinates with USA Swimming on swimmers competing in national and/or international competitions.
RESPONSIBILITIES AND DUTIES
– Coaching 1 or more groups
– Oversight of Business Operations
– Marketing of Program
– Staff Development
– Recruiting and External Relations
REQUIRED QUALIFICATIONS
– Associate Degree
– In lieu of a degree, at least 10 years of prior coaching experience, including at least 5 years with supervisory and/or managerial experience
– In addition to a degree, at least 5 years with a swim team of similar or larger size than the NKY Clippers
– Active USA Swimming Member in good standing
– Accounting and Budgeting experience
– Planning and Organizational skills
– Demonstrated experience establishing a course of action to accomplish a specific goal(s), including the proper allocation of resources
– Ability to create a vision for the organization. Gains commitment on vision by enrolling others to achieve the desired future state
– Experience with identifying and addressing professional development needs
– Strong communication skills that take into account the feelings and needs of others when communicating with parents, swimmers and staff. Communicates in a thorough, clear and timely manner
– Completion of a criminal and financial background check that is deemed satisfactory by the organization
DESIRED QUALIFICATIONS
– Bachelor's Degree
– Master's Degree
– ASCA Level 4, or higher, Coaching Certification
– 10 or more years experience coaching and leadership experience at the collegiate level or with a USA Swimming organization ranked in the Top 50 nationally during their tenure
– Experience serving in leadership roles with national organizations (i.e. – ASCA, USA Swimming, Regional LSC)
– Strong interpersonal skills
HOW TO APPLY
Submit resume, cover letter, & reference list to [email protected]
Interested applicants should submit their resume, cover letter, reference list, and salary requirements to Sidney Day ([email protected]) via email by 7:00 PM EST on January 2, 2015. Questions may be directed to Sidney Day either via email or by contacting her in the Clippers office at 859-342-4000. The successful candidate will be expected to start no later than April 1, 2015.
DEADLINE
Jan 2nd, 2015
ABOUT THE NORTHERN KENTUCKY CLIPPERS
Founded in 1979 by David Webb, the Northern Kentucky Clippers have established themselves as a premier team on a national level by earning the National USA Swimming Silver Medal Award of Excellence. Today, the Clippers Swim Team has approximately 230 swimmers and is currently ranked 35th in the country according to USA Swimming. The Clippers have consistently placed in the top 2 of the Ohio USA Swimming Junior Olympic State Championships and has swimmers and coaches represented on the USA Junior National Teams. These impressive accomplishments find the Clippers in the company of teams twice their size.
The Clippers operate at Silverlake "The Family Place" which includes a 50 meter, 10 lane pool, fitness center, an outdoor water park, locker rooms, and many other amenities. The Clippers are located in Erlanger, KY which is just 9 miles from the heart of Downtown Cincinnati. The Greater Cincinnati region is home to just over 2 million people, is home to 10 Fortune 500 companies, 4 major universities, 45 colleges/technical schools, and internationally recognized medical/medical research facilities.
Swimming News / Swimming Job is couretesy of the Northern Kentucky Clippers.