JOB DESCRIPTION
The Positions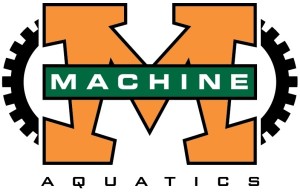 We are looking to hire an Age Group Coach that would lead, design and foster systematic growth from the youngest novices to the appropriate High Performance Age Group level programs while working within the Team Mission Statement/Vision/Values (see website).
We are also looking for an Assistant Coach for our Top National/National Prep Group. This individual will work closely with our head coach.
Essential Job Tasks include:
1) Abide by the USA Swimming Code of Conduct, and Machine Aquatics policies and procedures.
2) Plan, prepare, and conduct team practices in accordance with the Head Coach and Senior
Coaching staff.
3) Establish a local presence and reputation with Potomac Valley LSC, summer league via clinics, volunteering etc.
4) Plan and execute team-building and social functions.
Preferred qualifications include:
1) Coaching membership in good standing with USA swimming.
2) Current ASCA Membership (level 3 or higher is preferred, but equivalent experience will be considered).
3) A college degree (preferred, but not required).
4) Candidates should have experience that illustrates exceptional communication and motivation skills with children, taking into consideration varied social, emotional and physical attributes, possess an attitude of inclusion and team building,
5) Must be prepared to develop talent, rather than manage great athletes.
6) Must want to increase the number of athletes that swim into their teen years and increase the number of athletes that qualify for championship opportunities.
7) Should have a record of producing well-rounded swimmers with sound biomechanics.
Salary will be commensurate with experience.
Full Time Benefits (after brief probation period) include Medical, Paid Vacation/Holiday, cell phone and the Club pays for USA membership and background screening, professional development/certifications, attendance at clinics.
About Machine Aquatics
Machine Aquatics is a coach-owned club in the Metropolitan, DC area. Our team is an USA Swimming Silver & Bronze Medal Swim Club since 2009 and home to 600+ competitive age group swimmers and 100+ Stroke School swimmers, ages 5-20+ with a number of current USA Swimming National & Olympic Trial qualifiers. The team trains in multiple locations in Fairfax County, Virginia and Price George's County, MD both in private clubs and public recreational facilities. Fairfax County is home to a dozen of the best public and private schools in the country and is a progressive, safe place to raise a family while being only minutes from downtown Washington, D.C.
HOW TO APPLY
[email protected] and [email protected]
Swimming News / Swimming Job is courtesy of Machine Aquatics.