FINA WORLD CUP SERIES – DOHA
Thursday, November 7th – Saturday, November 9th
Hamad Aquatic Center, Doha, Qatar
LCM
The final stop of the 2019 FINA World Cup Series gets underway in Qatar tomorrow, with the women's point standings race running extremely tight right up until the finish.
Aussie Cate Campbell's lead over Hungarian Katinka Hosszu's grew from 6 points before the last stop in Kazan to now 24 points headed into Doha, so the crown is all but set upon the sprinter's head at this point. But, there is still room for Hosszu to make a big-time move to clinch the series title.
However, the way C1 has been throwing down 24-point 50 free and 52-point 100 free times, the likelihood of the Iron Lady taking control is slim.
If C1 indeed pulls it off, then she will be the 2nd woman to deny Hosszu the overall World Cup Series title since 2012, as Sweden's Sarah Sjostrom topped the circuit both in 2017 and 2018.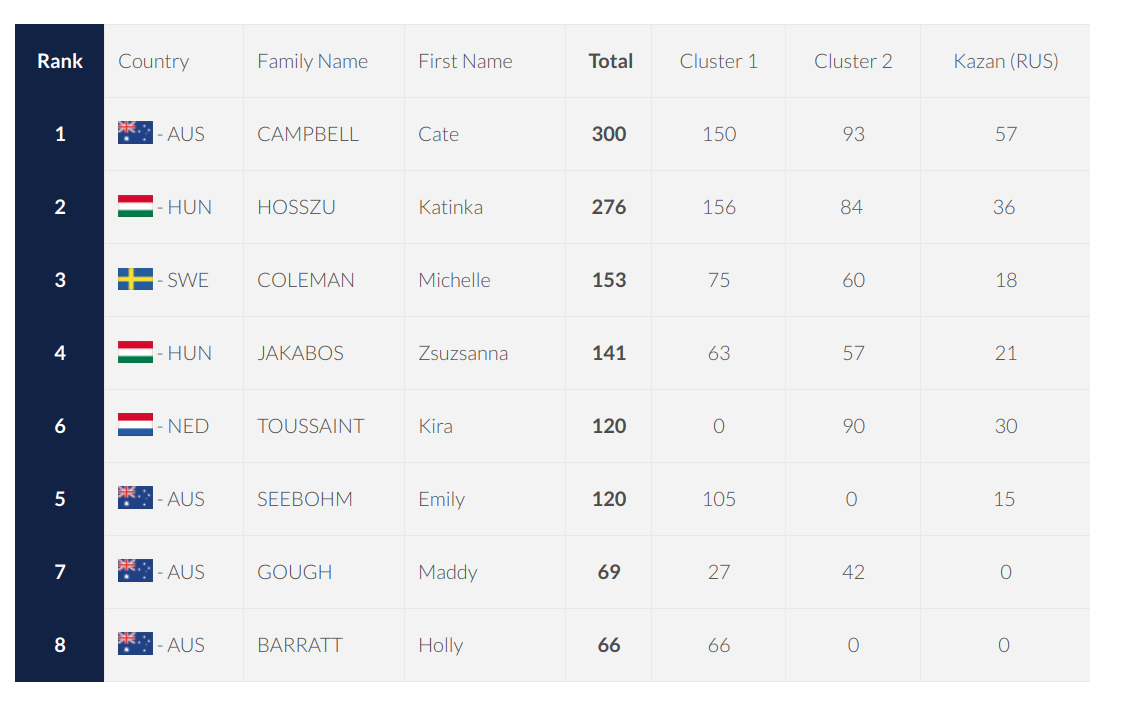 In the men's point standings race, the picture is a little clearer as to which man will ultimately wear the FINA World Cup crown. Russia's Vlad Morozov holds a comfortable 87-point lead over the next-closest swimmer, Danas Rapsys of Lithuania. They both earned 33 points apiece in Kazan to keep the top 2 spots ahead of American Michael Andrew.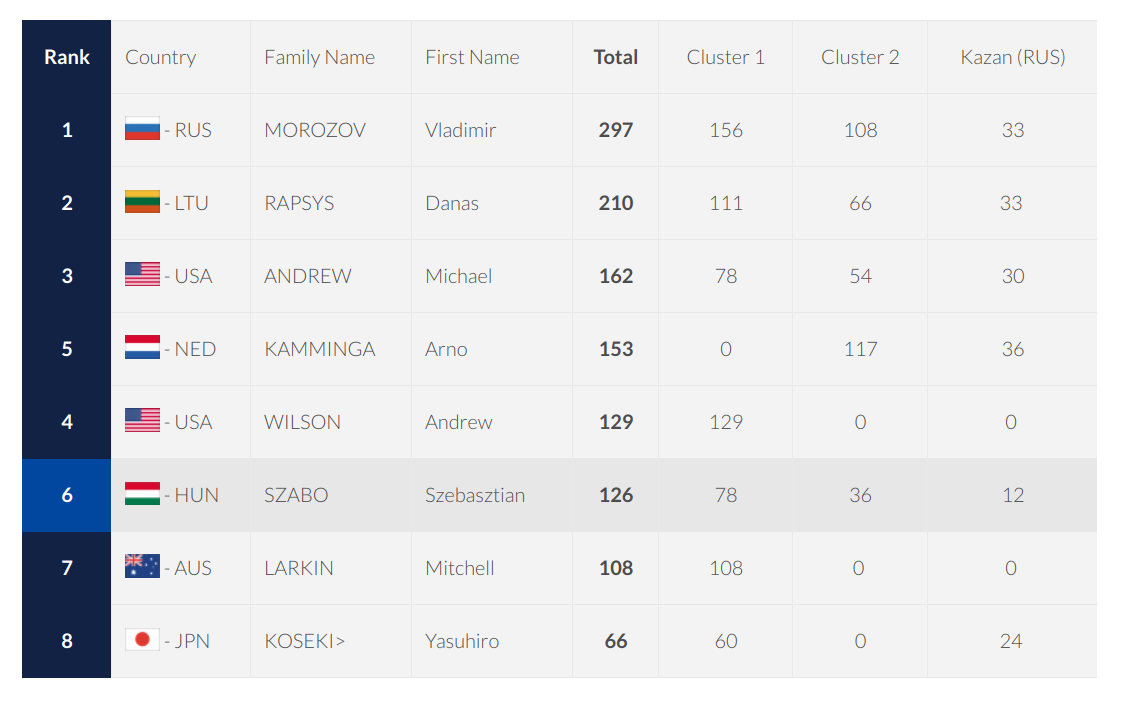 Without an International Swimming League (ISL) meet running concurrently to this Doha stop, we're seeing a few more swimmers join the party for its last meet. Australians Alex Graham and Clyde Lewis have joined the mix, as has Hungary's David Verraszto and Ukraine's Mykhailo Romanchuk.
South African multi-Olympic medalist Chad Le Clos also appears on the entry lists with teammates Doug Erasmus and Ayrton Sweeney.