The 8th annual Hour of Power Relay for Sarcoma Research will take place on Tuesday November 12th, 2013 at 5 p.m. Eastern/4 p.m. Central or 5 p.m. Mountain/4 p.m. Pacific and your team can participate!  This event is held in honor of Ted Mullin, a Carleton College swimmer who passed away in 2006 from sarcoma, a rare-soft tissue cancer.  The first Hour of Power was swum in 2006 by 15 teams.  The event has been rapidly expanding; in 2012 about 8,300 athletes and 171 teams participated.  What originated as a small event based on Ted's favorite set at Carleton now reaches athletes around the globe and raises thousands of dollars for much needed sarcoma research.   In order for this amazing event to continue to grow, the current Carleton College swimming and diving team captains are trying to inspire SwimSwam's followers' teams to participate!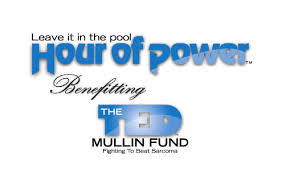 This Relay event is an hour long swim set consisting of continuous relays, any stroke, in which swimmers race all out 50s with the objective of keeping all lanes in the pool on the same length.  Participating is a powerful experience.  Not only are you and your teammates working yourselves to exhaustion, so are thousands of other athletes across the globe while everyone swims for the same amazing cause at the same time.  The cheering and enthusiasm on deck created by this atmosphere is phenomenal.  If your team can't complete the swim at the standard event time, you are still encouraged to register and complete your team's Hour of Power when it works best for you.
Teams are encouraged to register and participate in this event to spread sarcoma awareness, raise team spirit, and honor members of our swimming community who have passed away due to cancer.  Participation is encouraged regardless of if your program shall fundraise.  If your program would like to help raise funds to support research at the University of Chicago into the cause and treatment of sarcoma in young people, donations can be madeonline or checks can be made payable to "FJC/Ted Mullin Fund" with the team name in the memo line, and mailed to the Ted Mullin Fund, P.O. Box 437, Winnetka, IL 60093-0437.
Participating teams and anyone who want to support the Ted Mullin Fund for Sarcoma Research can order T-shirts and swim caps online.  They say "Cancer Sucks" and are shipped directly to the address of your choice.  Wearing your "Cancer Sucks" t-shirt and swim cap on the day of the Hour of Power Relay is a great way to spread awareness and build excitement for the event.
We strongly encourage you and your team to "leave it in the pool" and participate in this year's Hour of Power!  For more information, please visit the event's website.  To register, please fill out this form.  The last thing we would like to leave you with is a powerful video showing what the Hour of Power is all about!
This release was provided to swimswam courtesy of Hour of Power Relay for Sarcoma Research.