Courtesy of Gary Hall Sr., 10-time World Record Holder, 3-time Olympian, 1976 Olympic Games US Flagbearer and The Race Club co-founder.
The 6 Kick 1 Stroke drill is one of the most transformative freestyle swim drill we teach at the Race Club Camps. Ultra Marathon Swimmer Lexie Kelly and World Champion Junya Koga demonstrate this classic drill also known as '6 Kick Switch' at the Race Club training grounds in Islamorada, Florida. This drill teaches two very important swimming techniques, body rotation and a relaxed wrist on the recovery. By placing an imaginary string from your shoulder to the sky the swimmer is asked to 'touch the string' on the recovery forcing a vertical position with the body. Swimmers that keep the wrist stiff or the fingers clenched together on the recovery can not recover the arm muscles for the next pull nearly as well as with a relaxed recovery. Junya Koga shows us another variation of this freestyle swim drill by sculling when his arm is out front.
It's not the position on your side that gives you speed rather the quick rotation to the opposite side that creates a coupling motion with the kick and pull that makes them more powerful. Once you've mastered the 6 Kick 1 Stroke drill, move onto the 6 Kick 3 Stroke drill using the same arm recovery motion, the same body rotation and the same wrist relaxation for 3 successive strokes followed by 6 kicks on your side. Using these 3 freestyle swim drills; Body Rotation Drill, 6 Kick 1 Stroke Drill and 6 Kick 3 Stroke drill you can transform your stroke into a stronger more efficient technique leading to a faster freestyle.
Like The Race Club on Facebook
Follow The Race Club on Instagram
Follow The Race Club on Twitter
Connect to The Race Club / Gary Hall Sr. on Linkedin
Because Life is Worth Swimming, our mission is to promote swimming through sport, lifelong enjoyment, and good health benefits. Our objective is for each member of and each participant in The Race Club to improve his or her swimming performances, health, and self-esteem through our educational programs, services and creativity. We strive to help each member of The Race Club overcome challenges and reach his or her individual life goals.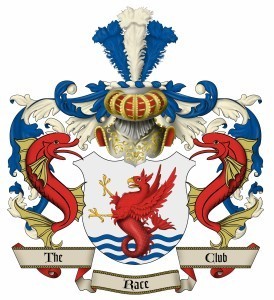 The Race Club provides facilities, coaching, training, technical instruction, video, fitness and health programs for swimmers of all ages and abilities. Race Club swim camps are designed and tailored to satisfy each swimmer's needs, whether one is trying to reach the Olympic Games or simply improve one's fitness. Our programs are suitable for beginner swimmers, pleasure swimmers, fitness swimmers, USA swimming or YMCA swimmers, or triathletes; anyone who wants to improve swimming skills. All of our Race Club members share an enjoyment of being in the water and use swimming to stimulate a more active mind and body.