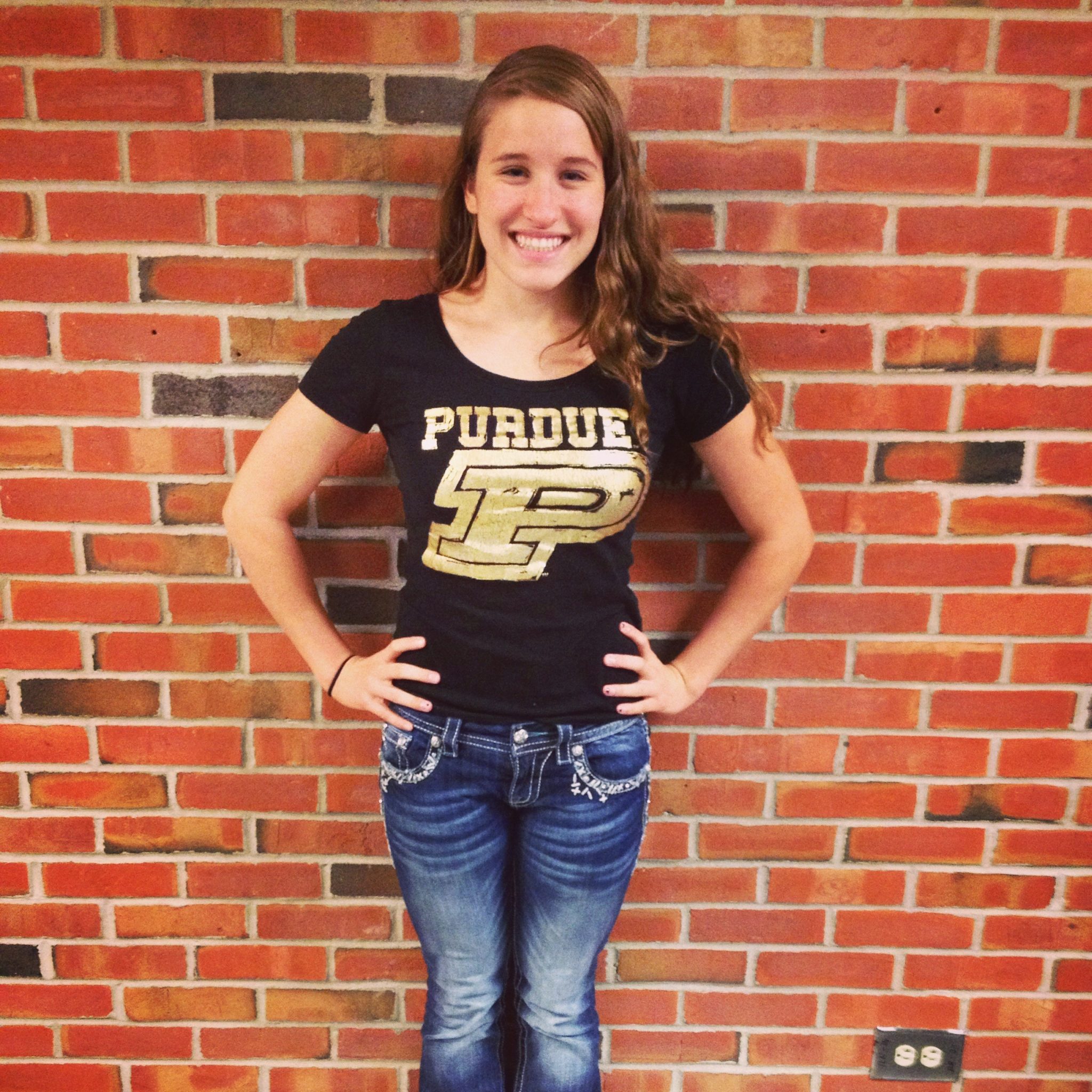 Taite Kitchel, an all-around talent from Carmel Swim Club and Zionsville Community High School, has given a verbal commitment to swim at Purdue starting next fall.
"I am so excited to go to Purdue! The team and the school just seemed like the perfect fit all the way around, the next 4 years will be great!"
Kitchel is a real IMer, the kind who doesn't really have a weak stroke. She's strongest in fly but she has a wide range:
200y IM: 2:01.24
400y IM: 4:25.84
100y fly: 54.43
200y fly: 2:01.24
100y breast: 1:05.65
100y back: 57.26
50y free: 24.02
Kitchel was a main component in Zionsville's fifth-place finish at the 2014 Indiana Girls High School State Championship. She placed fifth in the 200 IM (2:01.59) and fifth in the 100 fly (54.43), swam breast on the 200 medley relay, and was a member of the 400 free relay. Although she split a respectable 29.0, she may not have to be the breaststroker on Purdue's medley relays since her CSC teammate, breast/IM specialist Alex Clarke, will also be a Boilermaker next year.