Stephen Little, CEO of CLARO and Chairman of the Board of the Swim to Win Foundation, is proud to announce that the patriotic rock band Madison Rising will be performing at the Show at the Aqua Caliente Casino, Resort and Spa, on Friday, May 22, 2015, benefiting Swim to Win.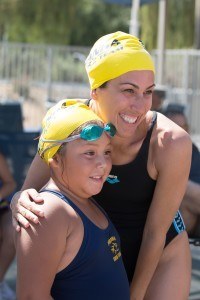 Madison Rising recently announced the release of their second album – American Hero – dedicated to the men and women of our armed forces, along with the police, firefighters and other first responders whose sacrifice and selfless dedication to the service of this country help this great nation to remain the land of the free and the home of the brave. The band was also recently featured on the Fox News Channel.
The benefit concert kicks off the Swim to Win Clinic featuring internationally acclaimed Olympians including: Janet Evans, Rowdy Gaines, Jason Lezak, Aaron Peirsol, Chloe Sutton, Amanda Beard and many more. The Olympians will also be available throughout the day to sign autographs. Additionally, donors will have the chance to race against these legendary swimmers in a contest of speed and style to benefit swimming programs in the Coachella Valley. Activities begin at 8:30 am on Saturday, May 23rd.
Returning partners include the City of Palm Desert and the Family YMCA of the Desert, along with the event's newest sponsor, the Aqua Caliente Casino, Resort and Spa.
Ticket prices for the Madison Rising benefit concert start at $35.00 and go up to $2000.00 for a private box suite and VIP Reception that includes cocktails and refreshments with the band and featured Olympians.
Proceeds from the event will help subsidize swim lessons for children living in the Coachella Valley.
Those interested in attending the concert or participating in the Swim to Win clinic the following day event can visit www.pdpool.com, www.swimtowin.org or to purchase concert tickets please visit www.startickets.com/events/item/madison-rising.
Madison Rising Video Message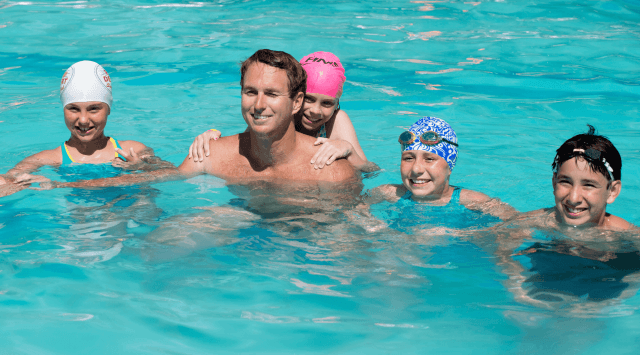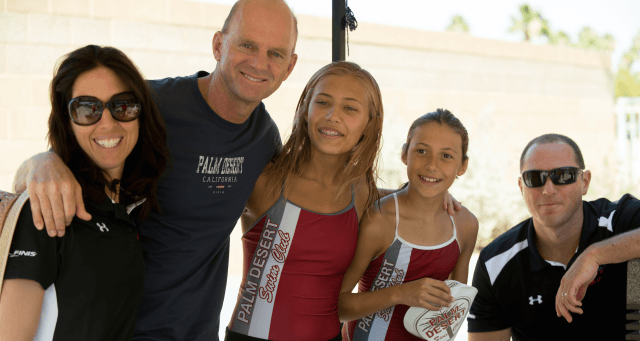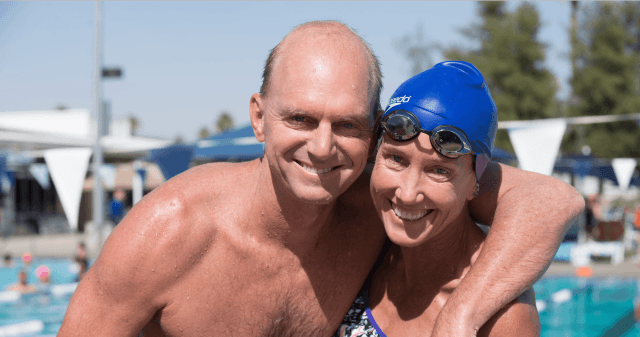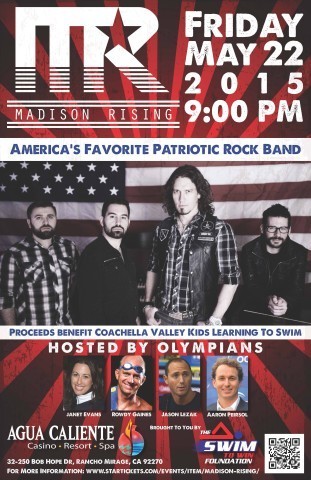 Swimming News is courtesy of the Swim to Win Foundation, a SwimSwam partner.