We're back with swimming's TopTenTweets presented by Arena, where we round up the best of the swimming Twitterverse.
Featured Instagram Post of the Week:
Practice is only one lap but it's actually a 7.5k lap.
---
10.
Hunter Armstrong in the building! @swimswamnews #PaulWoodley pic.twitter.com/EL7axR6M43

— Helen Yee (@HelenYeeSports) August 30, 2021
Magic Man on the Big Screen.
9.
┳┻|
┻┳|
┳┻|
┻┳|
┳┻|
┻┳|
┳┻|
┻┳|
┳┻|
┻┳|
┳┻|
┻┳|
┳┻| _
┻┳| •.•) The Condors are still really
┳┻|⊂ノ good at swimming
┻┳| https://t.co/agJMAmdM28

— Coleman Stewart (@cstew181) August 30, 2021
Climb that ladder.
8.
Did someone say 25 Paralympic medals? 😱

That's right. @JessicaLong collected #25, marking her fourth-straight Paralympic gold in her signature event, the 200m IM SM8. #TokyoParalympics

— Team USA (@TeamUSA) August 28, 2021
G      O      A      T
6.
Someone in the elevator today: "has anyone ever said u look like Erica Sullivan?"
Me: "nope"
"Are u her"
"No but thx"
So if that was u I'm so sorry. I wanted to see if it would work😂

— Erica Sullivan (@erica_sully) August 27, 2021
Erica chose chaos when she stepped onto that elevator.
6.
Zhang Yufei Weibo Update
Back home. pic.twitter.com/x7E1YvnRYo

— Chinese Swimming News and Results (@CHNswim_fan) August 25, 2021
Well deserved rest for one 4-time Olympic medalist.
5.
28 Olympic medals and a star for each one.@MichaelPhelps' wedge stamp is one of a kind. pic.twitter.com/tSoKI90kLf

— PGA TOUR (@PGATOUR) August 25, 2021
I wonder what Tiger Woods' swim cap would look like.
4.
Sting city for me in the 100 fly tonight – bit of first race jitters and the trek from Oz catching up with me but tomorrow is a new day and can only improve from here 🌤 @DCTridentISL @iswimleague

— Maddie Groves (@MaddieGroves_) August 26, 2021
Positive attitude alert !!!
3.
When the 🥇🥈🥉 medallists from Tokyo 2020 meet up in São Paulo to have lunch! 🇧🇷💪🏊‍♀️
•#olympics #tokyo2020 #lunch #brasilianstyle #openwater #swimming #sprinter pic.twitter.com/oymuJuXmhp

— Sharon v Rouwendaal (@SvRouwendaal) August 26, 2021
This would be a killer 10k/10k/50m relay.
2.
Canada's first Gold ❤️ #Paralympics #teamcanada @CDNParalympics pic.twitter.com/uQrJbtRRU4

— Aurelie Rivard (@AurelieRivard) August 28, 2021
CELLYYYYYYY.
1.
UPDATE | Caeleb Dressel is still REALLY good at this whole swimming thing.

He picks up his first @iswimleague win in the 100M Butterfly. pic.twitter.com/5RZuMye7PM

— CBS Sports Network (@CBSSportsNet) August 28, 2021
Just in case you had forgotten.
Arena Facebook – @ArenaUSA
Arena Twitter – @ArenaUSA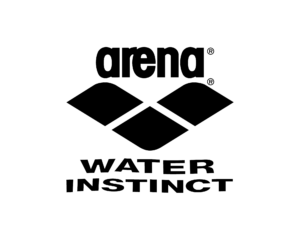 Arena USA is a SwimSwam Partner