JOB DESCRIPTION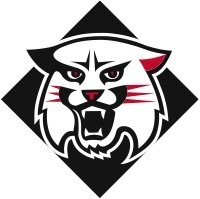 Davidson College seeks qualified applicants for the part-time position of Men's and Women's Diving Coach. Davidson College is a Division I institution and competes in the A-10 conference. The position is responsible for managing all aspects of the varsity men's and women's diving program in a manner that complies with all NCAA, Conference, and College regulations.
Responsibilities Include
Coaching: Understanding and developing diving technique. Designing training sessions, and instruction and management of student athletes during training sessions and competitions. Capturing, organizing, and maintaining accurate records of practice and competition results. Requires significant attention to detail.
45 % of Time
Recruiting: Primarily identifying, contacting, cultivating relationships with, managing correspondence with, and arranging visits for academically and athletically qualified student athletes via superior oral and written communication. Includes responsibility for all associated database reporting and compliance record keeping, and appropriate communication with the office of admission.
45 % of Time
Operational and Administrative Duties: Supporting the successful operation of the team and the greater Davidson College Athletic Department. Includes coordinating details for successful team trips, preparing for home contests, compliance workshops, CPR and First Aid re-certifications, and other duties as assigned by Head Coach and Athletic Department administrators.
10 % of Time
Required Qualifications
Must have bachelor's degree. Must have experience in the sport of diving as an athlete at the collegiate level or coaching at the club or college level. Strong organizational, communication and interpersonal skills. Valid Driver's
License with good driving record. Lifeguard or Coaches Safety Certification (or ability to be certified before employment commences).
Familiarity with, and preference for, promoting balance in an academically rigorous environment is essential.
HOW TO APPLY
jobs.davidson.edu/applicants/Central?quickFind=53619
About Davidson College
Davidson College is a highly selective independent liberal arts college located 20 minutes north of Charlotte in Davidson, NC. The 2015 annual ranking by US News & World Report rates Davidson as tied for the 11th best among "National Liberal Arts Colleges" and 1st in the South. The Davidson Wildcats field 21 NCAA Division I sports and are a member of the Atlantic 10 Conference, with nearly one-quarter of the students competing on varsity athletic teams. Davidson College seeks out intellectually curious students who are committed to developing their talents for lives of leadership and service. Small classes enable Davidson's renowned facility to work closely with students, engaging them directly in original research and creative work. Through need-blind admission and debt-free financial aid packages, Davidson honors an aggressive commitment to educational excellence and access for all talented students regardless of their financial circumstances. Davidson's Honor Code is at the core of students' relationships with professors and peers, and instills a moral courage that lives in them long after graduation.
Swimming News / Swimming Job is courtesy of Davidson College.