Parkland Aquatic Club ("PAAC") is pleased to announce today that Matt Beckwith has joined the Club as Head Coach.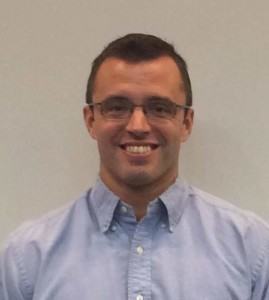 Matt comes with a wealth of experience in USA Swimming, having spent the last four years at Greater Philadelphia Aquatic Club ("GPAC") where Matt was the Associate Head Coach and Head Age Group Coach. Matt joins PAAC following the departure of Head Coach Ryan Woodruff and looks to continue the Silver Medal success of PAAC.
Matt began his swimming career as an athlete at the University of Connecticut. While swimming for the Huskies, Matt worked with the University Aquatic Club and upon graduation became a Volunteer Assistant Coach for the U Conn program under Coach Bill Ball. Matt also worked as an Assistant Coach at the University of South Carolina, while acting as Head Senior Coach for Carolina Aquatics in Columbia, South Carolina.
Moving back to the Lehigh Valley in 2006, Matt began working with Lehigh University and the Atlantis Aquatic Club ("ATAC") where he acted as Head Coach. During his time at ATAC, Matt worked with National Team member and University of Georgia standout Kristin Shickora, as well as National Age Group Record Holder and University of Texas swimmer Jessica Guro. In 2007 and 2008 Matt received recognition as an ASCA Coach of Excellence.
In 2009 Matt came to PAAC as the Head Age Group Coach, following a brief time with Penn State University as a Volunteer Assistant Coach under Head Coach John Hargis. While at PAAC, Matt worked closely with former Head Coach Erik Posegay, now Head Coach/CEO of North Baltimore Aquatic Club, in helping PAAC achieve USA Swimming Club Excellence status as a Silver Medal Club, and being named Eastern Zone Section Women's Champions.
Most recently, Matt has worked with 2014 National Champion and US Open Record Breaker, Brendan McHugh, while at GPAC.
Matt will play a key role in the continued success of PAAC and in furthering its mission and long term goal of "empowering young people to be champions in life through excellence in swimming".
PAAC offers both competitive and instructional programs. Our team operates year round in and around Allentown, Pennsylvania. PAAC is affiliated nationally with USA Swimming, the official governing body for competitive swimming in the United States. Locally, we are part of Middle Atlantic Local Swimming Committee. As a non-profit organization, exempt from tax under IRC §501(c)(3) and recognized as an Institution of Purely Public Charity by Pennsylvania, the Parkland Aquatic Club is directed by parent volunteers and certified coaches.
Swimming News is courtesy of PAAC.