courtesy of BridgeAthletic
Preparing for competition both mentally and physically is essential for the big day. From early morning practices to intense dryland training, swimmers have put in the hard work to get ahead of their competition. During the crucial weeks and days leading up to swim meets, swimmers should properly implement a taper phase in their training to optimize performance on race day.
Benefits
Taper is a phase of strength training where volume and intensity decrease in an attempt to elicit recovery and reproduce top-end speed as swimmers prepare for the upcoming competition. Nick Folker, former Director of Aquatic Performance at Cal Berkeley and BridgeAthletic's co-founder, says, "The best way to taper strength training for swimmers is to start with the major competition dates and work backwards. Then, taper programs should be broken down for athletes based on their gender, experience, and training age." The taper phase should last for 7-10 days prior to competition and workouts should maintain high intensity and decrease in volume. This will cause neural activation and help the brain reinforce muscle patterns that aid in advancing muscle memory while reducing muscle soreness. In addition, tapering allows swimmers to take full advantage of the strength and power built up in earlier phases of their dryland training. Implementing a tapering phase in strength training is essential for optimal swimmer performance in the pool.
Pre-Race Swimming Exercises
A large component of preparation is devoted to improving stability, mobility, and flexibility through the legs and hips, while engaging other key muscle groups. Swimmers should implement lower and upper body movements when preparing for their event. Here are a list of stretches and movements that provide full body activation and synergy.
Cat/Dog Warmup
Hip Flexor Stretch
Cobra Stretch
Tuck Jumps
Lateral Jumps
Jumping Lunges
Up and Out Jacks
Recap
Properly preparing for meets is an extremely important component of maximizing swimmer performance in the pool. Without spending sufficient time tapering and recovering, athletes are not able to perform at the highest level. To learn about more about swim-specific dryland training check out this blog about designing programs and this blog about the swimmer's body.


BridgeAthletic works with elite professional, collegiate, and club swimming programs to provide a turnkey solution for dryland training.  Led by Nick Folker, the top swimming strength and conditioning coach in the world, our team builds stroke-specific, custom-optimized dryland programs for each of our clients. The individualized workouts are delivered directly to athletes via our state of the art technology platform and mobile applications. Check Nick and BridgeAthletic out as recently featured in SwimSwam.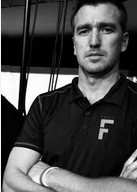 Nick Folker is the Co-Founder and Director of Elite Performance at BridgeAthletic. Nick's athletes have won 22 Olympic Medals, 7 team NCAA Championships and over 170 individual and relay NCAA championships. Megan Fischer-Colbrie works as the Sports Science Editor at BridgeAthletic.  Megan was a four-year varsity swimmer at Stanford, where she recently graduated with a degree in Human Biology.
The Championship Series by BridgeAthletic is designed to empower athletes with tips from the pros that will help them reach peak performance come race day.  We will be covering competition-focused topics such as nutrition, recovery, stretching, and mental preparation.
Follow BridgeAthletic on Twitter here.
Like BridgeAthletic on Facebook here. 
Follow BridgeAthletic on Instagram here. 
Swimming Training is courtesy of BridgeAthletic, a SwimSwam ad partner.