The HardCoreSwim of the week goes to New Zealand's Sophie Pasco for her dominating victory in the 100 free on the first day of this week's IPC World Championships in Montreal, Canada.
She won that race in 1:00.15, very nearly becoming the first IPC swimmer (for a physical impairment other than blindness) to break a minute in the event.
That swim cleared the old World Record of 1:00.37 that she set in April of last year, and for the 20-year old it's just her second World Championship title, though she is the defending Paralympic Champion in the race (and a 6-time Paralympic gold medalist).
She didn't just beat any swim in this race, either. The runner-up was Elodie Lorandi from France who in 1:00.47 broke the European Record and became the second-fastest in the history of the event.
Pascoe has become an incredibly well-loved figure in the New Zealand swimming community, even calling the lawnmower accident that led to her disability the best thing that ever happened to her, according to a New Zealand news outlet.
Pascoe has also added a gold in the SB9 100 breaststroke, meaning that her all-time World Championship resume now includes golds in the 100 fly, 100 breast, and 100 free. She's the 2008 Paralympic Champion in the 100 back and was the silver medalist in 2012, so she has the chance to win both that race, and the 100 fly later at this year's meet, and complete an incredible run.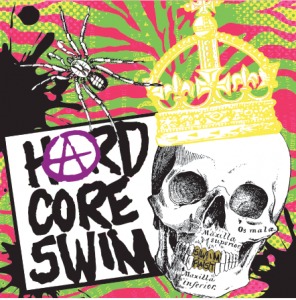 Founded on the pool decks of Southern California, HARDCORESWIM examines and explores the ethos of the hardcore swimmer. HARDCORESWIM is an authentic and innovative designer, marketer and manufacturer of premium quality men's and women's swimsuits, Custom Team Swim Suits, training gear, clothing, accessories and related products. Our true, authentic, innovative, iconoclastic, and creative style differentiates us from the bland competitive swim industry and gives us reason to be. All made in the USA. Check us out at www.hardcoreswim.com or find us at www.facebook.com/hardcoreswim .
Follow HardCoreSwim on Twitter here.