As swimmers, we all know what it's like to get to the wall, put our fingers to our neck, and count our heart rate—not exactly accurate, is it?
The team at sports technology company FORM, which includes former Olympic swimmers, thought it was about time they did something about that.
The FORM Swim Goggles entered the swimming scene back in August, giving swimmers metrics in front of their eyes for the first time.
Today, the goggles have gotten even better. FORM now supports Polar's OH1 and OH1+ optical heart rate sensors, allowing swimmers to see their heart rate when it really counts: during their swim.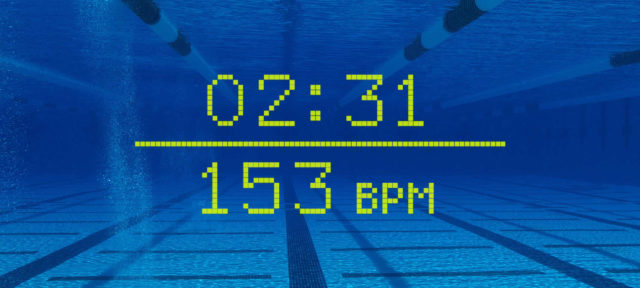 By pairing the FORM Swim Goggles with either the Polar OH1 or the OH1+, swimmers can precisely measure their effort in the moment, something previously impossible in the sport.
Once paired with the OH1 or OH1+, the goggles display heart rate as a live number in your field of view. That's in addition to the other metrics the goggles support, which include split times, stroke rate, stroke count, distance, and pace per 50 or 100.
To take advantage of this capability, existing FORM users can simply purchase Polar's OH1 and follow these three easy steps:
Get the FORM mounting clip.
Mount the OH1 or OH1+ to their goggles.
Pair the two devices.
Once you complete a workout, you can also review everything in the FORM Swim App for iPhone and Android. Heart rate data is matched up to your other stats, and the app tells you how much time you spent in each heart rate zone.
Speaking about the update, Tom Fowler, President of Polar USA said, "We couldn't be more pleased with the results. Swimming with the FORM Swim Goggles and the Polar OH1/OH1+ combines the best of two worlds: the transformative training experience provided by FORM and the gold standard in heart rate technology delivered by Polar."
The excitement about the FORM Swim Goggles just keeps building as the company continues to break down barriers in the sport. For more info, check out the FORM website. You can also follow FORM on Instagram, Facebook, and Twitter.
Swimming gear news is courtesy of FORM, a SwimSwam partner.