Aside from Worlds, the FORM Swim Goggles are probably the coolest thing to happen in swimming this summer. They have a smart display that shows your metrics while you swim: split times, stroke rate/count, pace, distance… you name it.
Here's more good news: the FORM Swim Goggles are now available! You can order them at www.formswim.com for $199, and shipping is free across the U.S. and Canada.
Each pair is covered under a 45-day fit guarantee with free returns. So if you're on the fence, you can try them out before making them a permanent addition to your swim bag.
FORM really sweated the details when building these goggles. The company says it worked with top competitive swimmers and coaches, including former Olympians, to meet the needs of swimmers who train for four hours a day, six days a week. That means the FORM Swim Goggles are not only super accurate (thanks to high-tech machine learning algorithms), but also super comfortable and durable.
On the durability front, the goggles are said to have FDA-certified silicone eye seals and the same permanent, chemical-resistant anti-fog used in diving masks. They're also covered under a one-year limited warranty.
Before FORM, the team behind the company spent many years building ruggedized wearables for action sports like skiing and snowboarding. FORM's CEO, ex-competitive swimmer Dan Eisenhardt, says a lot of that experience went into making sure the FORM Swim Goggles are built to last.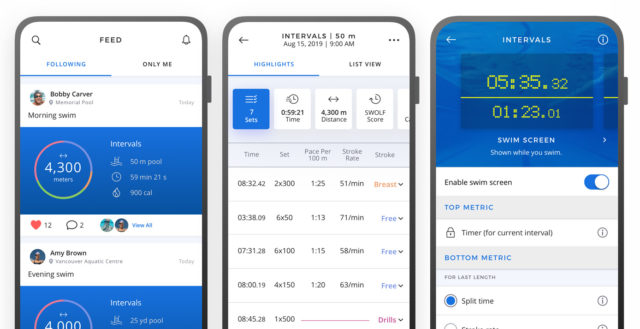 Also available today is the FORM Swim App for iOS and Android, which lets you customize the metrics displayed in the goggles, review your swims out of the pool, and share your workout stats with your coach. The app is available as a free download from the iOS App Store and Google Play—although, of course, you'll need a pair of FORM Swim Goggles to get the most out of it.
Check out the FORM website for more info. You can also follow FORM on Instagram, Facebook, and Twitter.
FORM is a SwimSwam partner.