Disclaimer: BlueSeventy Swim of the Week is not meant to be a conclusive selection of the best overall swim of the week, but rather one Featured Swim to be explored in deeper detail. The BlueSeventy Swim is an opportunity to take a closer look at the context of one of the many fast swims this week, perhaps a swim that slipped through the cracks as others grabbed the headlines, or a race we didn't get to examine as closely in the flood of weekly meets.
On the cusp of the 2016 Olympic year, the United States Olympic roster appears to have doors open for a handful of young swimmers in events with questionable depth. Based on Maxime Rooney's end-of-2015 meet last week, the 17-year-old is looking more and more capable of stepping through one such door in the freestyle relay events.
Rooney is currently the top high school senior in the country, based on our Class of 2016 NCAA Recruit Rankings, and is coming off a summer that saw him win a Junior World Championship and set a junior world record in the 200 meter free.
On the weekend before Christmas, Rooney swam at the CA NV Sectional, bettering his personal bests in no less than 6 different events including a 1:33.82 in the 200 yard freestyle that ranks him 4th all-time in the 17-18 age group. He's tied for that slot with a swimmer you might know of: one Michael Phelps.
Rooney's other personal-best swims: a 42.7 in the 100 free, a 47.7 in the 100 back, a 1:43.0 in the 200 back, a 46.6 in the 100 fly and a 1:44.2 in the 200 fly.
But there's a reason that 200 free is so exciting with the 2016 U.S. Olympic Trials upcoming. Rooney is the junior world record-holder in the 200 meter free, and could have a shot to challenge for a spot on the U.S. 4×200 free relay in Rio.
Maybe more pressing for the U.S., though, is the 4×100 free relay that desperately needs some fresh blood after a catastrophic 2015 World Championships in which the U.S. relay missed the final entirely. It's often said that a 200 yard race is somewhat equivalent to a 100 meter race – that's why 2012 Olympic 100 free champ Nathan Adrian regularly swam the 200 yard free as a training swim in-season. Rooney's endurance over 200 yards could be a sign he's ready to challenge for a spot on the 4×100 free relay – one of swimming's marquee events, and one that's led to transcendent Olympic moments like the run-down anchor legs from Jason Lezak (2008) and Yannick Agnel (2012).
Rooney is still just 17  years old, and has his work cut out for him to take advantage of the American openings in the 100 and 200 frees. But these Blueseventy Swim(s) of the Week suggest Rooney is well on his way.
Aptly named to suggest 70% of the earth is covered in water, blueseventy is the world leader in the pool, triathlon and open water wetsuits and swimskins. Since 1993, we design, test, refine and craft products using superior materials and revolutionary details that equate to comfort, freedom from restriction and ultimately a competitive advantage in the water. blueseventy products have instilled confidence in beginners as well as carried world-class athletes to countless Olympic and World victories.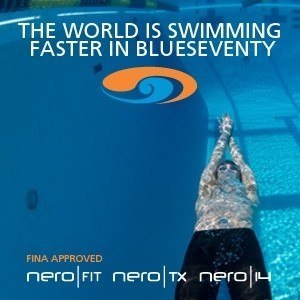 For the latest news and blogs from blueseventy visit www.blueseventy.com.
Twitter: @blueseventy 
Facebook: facebook.com/blueseventy
 Blueseventy is a SwimSwam partner.