James Bond fans everywhere took notice when a Korean desgin student delivered a blueprint for a device that allows you to breathe underwater.

According to the Smithsonian, the artificial gills, named Triton, capture oxygen gas in water, storing it in a tiny compressed air tank. The creator, Jeabyun Yeon, calls Triton a future product, and his website claims:
"To breathe under water, we must learn how to use complicated oxygen respirator. If we can stay under water for a long time through an easy way, many changes will occur in our marine lifestyle. TRITON is a very convenient oxygen respirator concept. It allows us to breathe under water for a long time by simply biting it. It also does not require the skill of breathing in and out while biting mouth piece like conventional respirator. It is a portal oxygen respirator for breathing under water as if being on ground by simply biting it."
Yeon describes the device a Portal Oxygen Respirator  that  extracts oxygen from water through a filter. This filter has extremely fine holes which are smaller than water molecules. Triton uses a small, powerful micro compressor that compresses oxygen and stores it in a tiny tank.  The micro battery, 30-time smaller than batteries we use today, powers the micro compressor. Yeon claims it's a next-generation technology which can charge 1,000 times faster.
TRITON: Portal Oxygen Respirator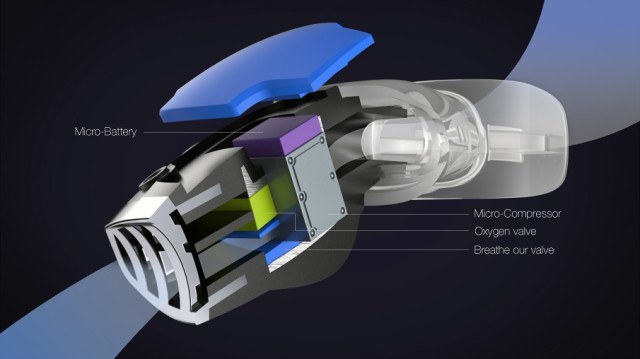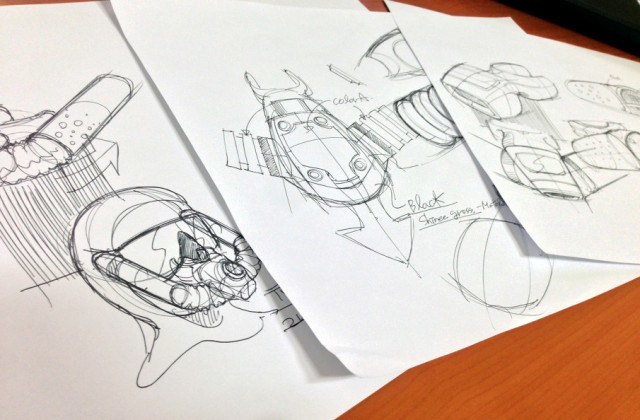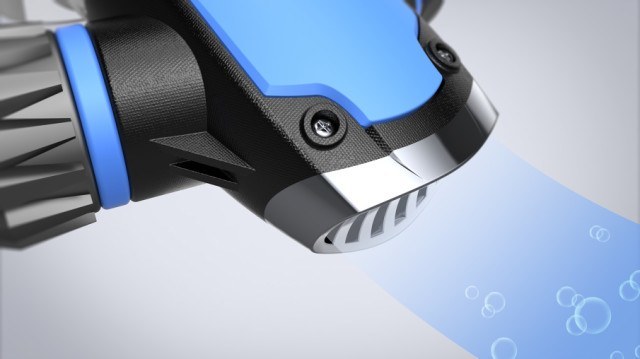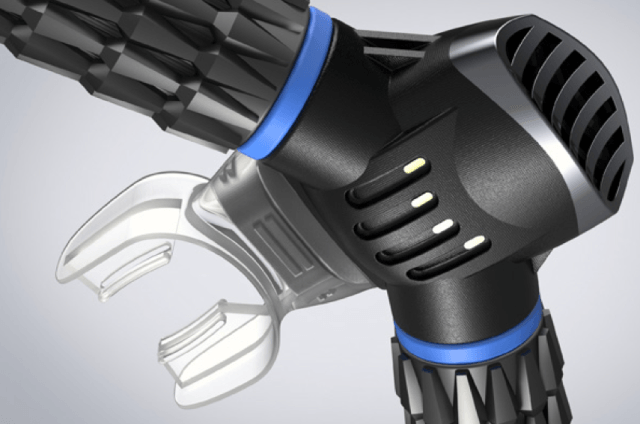 Designer Jeabyun Yeon