Swimming news courtesy of Global Swimming Summit.
The 2nd annual Global Swimming Summit will begin on Tuesday, October 25th. During the 1st summit thousands of swimmers and coaches attended for free and online!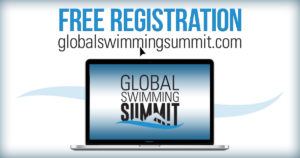 For this 2nd Global Swimming Summit the focus will be on all things Open Water. Some of the most respected coaches and swimmers will be speaking on technique, training and racing. There will also be other experts to cover nutrition, strength training, injury prevention and recovery.
Registration is free for this online event. Just go to http://globalswimmingsummit.com and all the details will be emailed to you on how to view and attend this online summit.