The 2015 Division I Men's NCAA Swimming and Diving Championships will be held for the first time at the University of Iowa Campus Recreation and Wellness Center (CRWC).

The competition pool boasts 13,000 SF of water and enough off-deck permanent seating for 1,200 spectators, with the capability for additional off-deck temporary seating expansion for major competitions. In addition, the deck has enough space to host over 1,000 athletes. There are some special design features of this natatorium that will surely provide a great environment for one of the world's fastest swim meets.
The pool at Iowa is unique as the main short course competition course is "clean." This feature was the brainchild of the current Hawkeyes Men's and Women's Head Coach Marc Long. To provide a "clean" aesthetic, the main 25-yard racing course has all lane markings removed from the bottom of the pool. This "clean" racing course will make turning at the bulkhead easier for all athletes, especially for those sprinters looking to break 19 seconds. This also creates a more visually appealing experience for spectators.
Built primarily as a collegiate competition venue, the spectator seating was designed to allow for great viewing of the short course pool. The spectator seating does span the length of the 50-meter swimming pool, but the majority of the seating is in a stadium format directly over the main 25-yard racing course. This will allow most fans to have a great view of the racing course and should provide a loud atmosphere for some fast swimming.
"Hosting the NCAA Championship is an honor and a privilege. We talked at length during the design process about attracting this meet. The facility, staff, university, and community are well prepared to provide an elite environment. The pool is built for speed and elite performances and we're looking forward to a fast and exciting competition."
– University of Iowa Head Coach Marc Long.
The dive pool is 4,400 SF of warmer water. The tiled Tiger Hawk logo at the bottom of the pool is a signature of this facility. As well as having a 1, 3, 5, 7.5, and 10-meter diving synchro width platform; this area also boasts an underwater Sparger system that creates a soft water landing for divers practicing new dives which can eliminate injuries.

The CRWC also features a 4,100 SF recreational pool with a full video board. During past meets at the CRWC, the recreational pool video board streamed the meet live for swimmers hanging out in this area. As this area is right off of the pool deck, the recreational pool allows for some additional warm-up and warm-down space in a pool that is warmer than the 80 degree competition pool.
The recreational area also contains a 310 SF recreational spa. Swimmers don't get too excited! The staff at the CRWC will transform this typically warm-water spa into a very large cold water recovery spa that is larger than the spas found across campus at the Jacobson Football Operations Buildings. No more need to fill your bath-tub with hotel ice in between sessions!
If somehow a swimmer needs more space, they can find their way across campus to the three additional bodies of water at the Football Operations Building. There you will find a 550 SF therapy pool with an underwater treadmill, a 100 SF hot plunge hydrotherapy spa, and a 150 SF cold plunge hydrotherapy spa made for a different kind of athlete.

In between sessions in Iowa City? Hit up one of CH's favorites spots… The Vine Tavern and Eatery. (Probably not a good spot for swimmers to fuel up for finals.) Iowa Alumni, Counsilman-Hunsaker Chairman of the Board, and wing enthusiast, Doug Cook, makes sure to stop by and get a round of super-hot wings every time he is in town.
ABOUT US: COUNSILMAN-HUNSAKER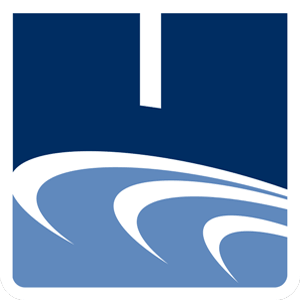 The history of Counsilman-Hunsaker is valuable in the context and the confidence it provides. Over the past 45 years, we've led the industry by completing more than 1,000 national and international aquatic projects of every size and complexity. In fact, many of the innovations that are now standard in the industry were conceived by our team.
Counsilman-Hunsaker believes that people of all ages are changed for the better through aquatic experiences and that our services reach beyond just solving design, or engineering or facility operational challenges. Our mission is to create aquatic experiences that transform people and communities, which supports our mantra of "Aquatics for Life". And when we say "Aquatics for Life" we're talking about the lives of humans we serve through every decision from conception, to the detail of daily operations. By focusing and serving the human experience, our full circle approach to everything we do allows us to be your guide every step of the way from facility audits, to program and design, thru facility creation and day to day operations. 
Along the way, we've developed an international reputation for innovation and integrity, as people who are passionate about what they do and who do it exceptionally well. Today, our firm consists of an integrated team of designers, engineers and operational specialists with incomparable aquatic industry experience.
COUNSILMAN-HUNSAKER LINKS


 Swimming News courtesy of Counsilman-Hunsaker, a SwimSwam partner.