courtesy of TheMagic5
From lane four in the Olympic pool, Michael Phelps has the opportunity to write sports history
With seven gold medals around his neck he is just one gold shy of becoming the most decorated Olympic swimmer in history.
We are at the Olympic Games in Beijing 2008, and the already legendary 23 year-old Michael Phelps is ready for the final in 200m butterfly.
When the start signal is given, and Phelps hits the water, a disaster follows.
Instantly, his goggles become filled with water and the opportunity to collect his eight Olympic gold at a single games is fading significantly
"They started filling up more and more and more. And about 75 meters left in the race, I could see nothing. I couldn't see the black line. I couldn't see the T. I couldn't see anything. I was purely going by stroke count. And I couldn't take my goggles off because they were underneath two swim caps," is what he told CBS News after the final.
Michael Phelps is not the only one who has experienced problems with his goggles. A survey by the Danish swimming goggle manufacturer THEMAGIC5 shows that 78 percent of swimmers experience water leaking into their current goggles, whereas 69 percent experience general discomfort with their goggles.
But now this should be the end of it.
THEMAGIC5, a Danish startup company, has developed a new groundbreaking technology, which enables the company to custom fit swimming goggles specifically for you. Through THEMAGIC5's app the company can produce a 3D model of your face. From this 3D animation your goggles will be custom fitted by robots so they fit your facial characteristics exactly.
This process makes the goggles 100 percent water proof and very comfortable to wear.
"From day one it has been our ambition to develop the world's best swimming goggle, custom fitted to you, and targeting swimmers at all levels," says Rasmus Barfred, Co-founder of THEMAGIC5.


THEMAGIC5's goggles are based on the notion that all faces are different and unique, without compromising on the design and speed. All backers will receive more than a custom fitted goggle. You will also be able to choose color as well as the tint of the glass, depending on whether you want the goggles for indoor- or outdoor use.
The product is not on the market yet, but is currently being crowdfunded via Kickstarter.com through October 31, 2017. The company's hope is to raise $50,000 in capital to fund the purchase of robots to support their production line.
THEMAGIC5 has for the past four months been testing the goggles on pro swimmers with great success. This is the reaction from the Danish national team member and recent World Championship swimmer Marina Heller Hansen.
"Since I started using THEMAGIC5's goggles I have not felt the urge to adjust my goggles all the time. When you swim as much as I do, the irritation you get from your goggles can seem as part of the game. I am happy that this problem has finally been fixed so I can focus my attention on the joy of swimming," she says.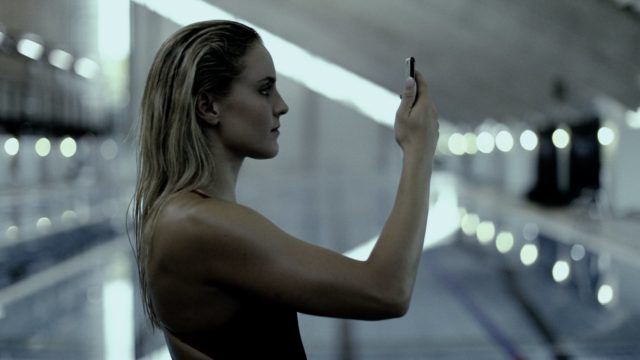 World-class coach and founder of Bo Jacobsen Coaching have been working with pro swimmers, who have had the chance to test THEMAGIC5's goggles.
"I have worked with athletes at all levels through more than 25 years. With these goggles no one will feel discomfort while wasting time in training adjusting their goggles. This product will help all athletes. Whether you are just starting out with swimming or triathlon or if your goal is the next Olympics, you have to spend your time worrying about your technique, not your goggles," he says.
The Danish start up has decided to move their headquarters to Charlotte, NC in order to be in the best position to go after the US market. Their ambition should not be taken lightly as the company wants to challenge the larger players in the industry.
"We have an ambition to be the leading player globally. We introduce a product and a technology the world has never seen before. Because of this, we are extremely fortunate that swimmers at the World Championship-level has shown such appreciation for our goggles," says Rasmus Barfred.
Innovation Fund Denmark has funded the company with $43,000 towards development and production of the goggles.
If interested, you can check out THEMAGIC5 via these links:

Swimming gear news courtesy of TheMagic5, a SwimSwam partner.