Ultra Swim Swimmer of the Month is a recurring SwimSwam feature shedding light on a U.S.-based swimmer who has proven themselves over the past month. As with any item of recognition, Swimmer of the Month is a subjective exercise meant to highlight one athlete whose work holds noteworthy context – perhaps a swimmer who was visibly outperforming other swimmers over the month, or one whose accomplishments slipped through the cracks among other high-profile swims. If your favorite athlete wasn't selected, feel free to respectfully recognize them in our comment section.
A breakout season for Luka Mijatovic culminated at the U.S. Junior National Championships in Irvine, as the age group standout reached new heights in the distance events to garner Ultra Swimmer of the Month honors for August.
It's been a busy 2023 for Mijatovic, who started things off by setting a trio of National Age Group Records in the boys' 13-14 age group in short course yards, clocking 4:22.50 in the 500 free, 8:59.29 in the 1000 free and 15:00.95 in the 1650 free.
The Pleasanton Seahawks swimmer managed to muster those performances while he was still just 13, and after aging up in the spring, he hit a new level in the long course pool this summer.
After an impressive performance at U.S. Nationals in late June, setting new NAG records in the 200 free (1:50.60), 400 free (3:53.19) and 800 free (8:02.44) while narrowly missing the oldest mark in the books in the 1500 free (15:32.18), Mijatovic carried his momentum through into the following month as he reeled off back-to-back strong performances.
Taking on the Far Westerns Championships in Concord, Calif., from July 27-30, Mijatovic set new best times in the 100 free (52.28), 200 back (2:08.78) and 100 fly (56.90), and he quickly transitioned to Junior Nationals in Irvine which ran from July 31 until August 4.
Despite racing athletes up to four years his elder, Mijatovic won gold in the 800 free in a time of 7:59.64, becoming the youngest American ever under the 8:00 barrier, and he also claimed bronze in both the 400 free (3:52.01) and 1500 free (15:27.38), setting new NAG records in all three.
His performance in the 1500 free broke the 47-year-old NAG record of 15:31.03 set by Jesse Vassallo all the way back in 1976.
Mijatovic added a fourth NAG record in the 200 free, resetting his own mark in 1:50.40 to win the 'B' final in 9th, and he also produced a new PB of 4:30.79 in the 400 IM.
He now ranks inside the top 100 for 13-14 boys in the U.S. in nine different long course events based on his swims over the last few months, with seven of those sitting 14th or better.
Mijatovic's LCM Rankings, Boys 13-14 Age Group All-Time
| | | |
| --- | --- | --- |
| Event (LCM) | Time | 13-14 Rank |
| 100 FR | 52.28 | 14 |
| 200 FR | 1:50.40 | 1 |
| 400 FR | 3:52.01 | 1 |
| 800 FR | 7:59.64 | 1 |
| 1500 FR | 15:27.38 | 1 |
| 200 BK | 2:08.78 | 83 |
| 100 FLY | 56.90 | 46 |
| 200 IM | 2:06.73 | 11 |
| 400 IM | 4:30.79 | 9 |
Given the incredibly rapid progression we've from Mijatovic, it won't be long before he's making a serious impact on the senior national scene in the U.S. For example, only eight men broke 8:00 in the 800 free at U.S. Nationals—where Mijatovic's 8:02.44 earned him 14th—and there's no telling how much time he'll be able to take off by the time next summer rolls around.
His PB in the 800 free entering the 2022-23 season, set in July 2022, was 8:30.89.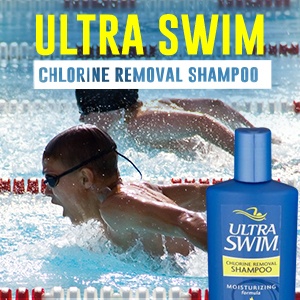 Ultra Swim is the shampoo made for swimmers. It gently removes harmful chlorine, and prevents damaged hair. So swim all you want, without sacrificing your hair.
See all Ultra Swim Products here
Buy Ultra Swim at these locations
Ultra Swim is a SwimSwam partner.