This is an official announcement courtesy of the USA Swimming Foundation to raise support to Save Lives and Build Champions:
The USA Swimming Foundation will be in Irvine, CA for the U.S. Open and Speedo Junior National Championships and we would love to see you while we are in town!  Please join us for a very special event on Sunday, August 4th, and stop by our booth to say hello at the Open and Jr. Nationals!
Gold Medal Cocktail Cruise presented by Qualcomm: Sunday, August 4th
Join us at Newport Harbor where we'll be cruising the stunning California coast with Olympic gold medalists Cullen Jones, Janet Evans, and Jason Lezak. Enjoy appetizers and all-you-can-drink premium beverages on a 100 ft. custom-designed yacht!
Individual tickets are $175; VIP tickets are $500 (includes special recognition and exclusive gift bag). For more information and to RSVP, please contact Mariah Cunnick.
About the USA Swimming Foundation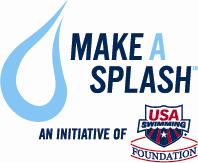 The USA Swimming Foundation raises funds to support programs that save lives and build champions–in the pool and in life.
As the philanthropic arm of USA Swimming, the USA Swimming Foundation works to strengthen the sport from grassroots to gold medals. Whether we're equipping our children with learn-to-swim skills, or providing financial support to our heroes on the U.S. National Team, the USA Swimming Foundation is dedicated to supporting the pursuit of excellence in our sport and aims to provide the wonderful experience of swimming to kids at all levels across the country. 
The USA Swimming Foundation also serves as the home for our U.S. National and Olympic Team Alumni reunions and regional events.
We invite our friends and fans across the country to help us achieve our goals by getting involved as a donor, fundraiser, event attendee or volunteer.
Follow the USA Swimming Foundation on Twitter here.