We're back with swimming's TopTenTweets presented by Arena, where we round up the best of the swimming Twitterverse.
Featured Instagram Post of the Week:
---
10.
Meanwhile, Penny Oleksiak's out her serving some much needed perspective. pic.twitter.com/Qpe2IQCSNg

— Laura Armstrong (@lauraarmy) July 30, 2021
4th place is still a win!
9.
Matti Mattsson who won bronze has quite a story.

Bronze at 2013 Worlds.

Developed alopecia in 2018, lost his hair.

Diagnosed as coeliac in 2019. Changed diet, lost 20kg.

Took 8yrs to get back to his best.

Father of 2 and first Finn to win a breaststroke medal in 101 years 👏🏼 https://t.co/bgt0tcoLRk

— John Dean (@JohnDean_) July 30, 2021
If you were searching for an example of perseverance today….. here it is.
8.
My favorite thing about Caeleb Dressel winning gold, is that this little 7 year old who begged to wear two caps in his final race this summer "just like Caeleb does" got to watch his swim hero achieve his dreams today. That means the most. @USASwimming pic.twitter.com/u0JSMqj80j

— Anna Catherine English (@coachace_FU) July 29, 2021
Introducing 2032 Olympic gold medalist.
7.
How it started…… How it's going!!!

He might kill me, but it had to be done @M4ttRichards 🤣#TeamGB #Olympics #Tokyo2020 #Swimming #Gold pic.twitter.com/DGAEcKwxab

— Simon Richards (@S1monRichards) July 29, 2021
Shoutout to Matt Richards' dad. Also, check out his Twitter bio. It's fun.
6.
"Oh that was not my last swim"
–@katieledecky
Wooooohoooo! #LA2028

— Kristy Kowal (@KristyKowal) July 31, 2021
First-ever 5-peat Olympic champion Katie Ledecky?
5.
No meet is perfect. No swim is perfect. I'm learning so much from this Olympics and I am so proud of every one of these athletes. It's been a hard lead up to the biggest stage in the world. Can we all remember that for a minute? #Tokyo2020

— Caitlin Hamilton (@thecaithamilton) July 28, 2021
Important!
4.
YOO!
THAT WAS SICK! Amazing race Bobby Finke! Had us all yelling at the TV. 26.3 coming home!?

— Connor Lee Jaeger (@conjaeg) July 29, 2021
Wait until you find out about his closing split on the 1500…..
3.
Can't put into words how proud I am of these girls. pic.twitter.com/PYtUZWOGPO

— Cody Miller (@swimiller) July 30, 2021
Support your friends the way Cody Miller supports Lilly King and Annie Lazor.
2.
Zhang Yufei showing her medals. pic.twitter.com/yacLYrpqb5

— Chinese Swimming News and Results (@CHNswim_fan) August 1, 2021
As a reminder…. Yufei won 2 of these gold medals roughly 1 hour apart.
1.
MY BROTHER IS AN OLYMPIC GOLD MEDALIST

— Summer Finke (@sumfinke) July 29, 2021
MY BROTHER IS AN OLYMPIC GOLD MEDALIST (AGAIN)

— Summer Finke (@sumfinke) August 1, 2021
Technically 2 Tweets but JUST IN CASE YOU MISSED IT.
Arena Facebook – @ArenaUSA
Arena Twitter – @ArenaUSA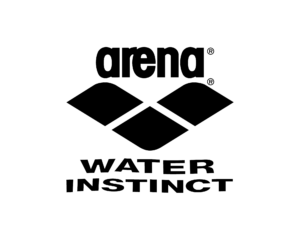 Arena USA is a SwimSwam Partner