***This position has been filled***
JOB DESCRIPTION
Assistant Swimming and Diving Coach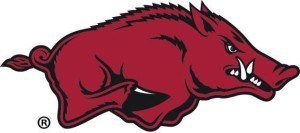 The Department of Athletics at the University of Arkansas is now accepting applications for the Assistant Swimming and Diving Coach.
The Assistant Swimming and Diving Coach will assist in all aspects of coaching the swimming & diving program.
The Assistant Coach will create daily, weekly and seasonal work out plans in conjunction with the head Swimming & Diving Coach and develop the student athlete's skill level with all aspects of stroke technique and be proficient in filming.
This position will also serve as the recruiting coordinator and will oversee ordering and organizing equipment and team travel.
Minimum Qualifications
Bachelor's degree from an accredited institution of higher education
One year of collegiate, USA Swimming Club, or International Swimming Club coaching experience
Preferred Qualifications
Experience as a collegiate head coach
Experience recruiting top ranked prospective student athletes
Experience using HyTek
The University of Arkansas is an equal opportunity, affirmative action institution. The University welcomes applications without regard to age, race, gender (including pregnancy), national origin, disability, religion, marital or parental status, protected veteran status, military service, genetic information, sexual orientation or gender identity. Persons must have proof of legal authority to work in the United States on the first day of employment. All applicant information is subject to public disclosure under the Arkansas Freedom of Information Act.
For a complete position announcement and information regarding how to apply, visit http://jobs.uark.edu/postings/11270
Swimming News / Swimming Job is courtesy of the  University of Arkansas.
The fee to post a Swim Job is $50. If you have an open position in the Aquatic Jobs / Lifeguard Jobs market, submit here.