The August 5th, 2016 Opening Ceremony date of the Rio 2016 Olympic Games is now less than 550 days away.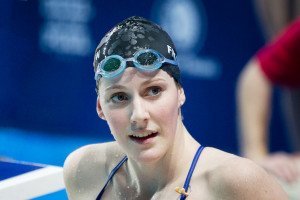 Check out NBC Olympics' promotional video featuring Missy Franklin in the opening sequence, followed by several other swimming motion shots intermingled with other highlighted sports.
Keep an eye out for Ryan Lochte and Mr. Michael Phelps about three quarters of the way in the video. Monday Motivation anyone?