As a swimmer in pursuit of college swimming opportunities, it is important to know that campus meetings with coaches can boost candidacy as a prospect. As a swimmer, it is also valuable to know how to properly prepare for these interviews. What does preparation entail? Beyond doing basic research on the coach, swim program, and college or university, it means that the recruit is ready to:
Take center stage—Confidently lead the discussions and have their parents take a supporting role.

Be intelligently inquisitive—Ask relevant questions that indicate they have studied up and are eager to learn about the coach, team, academics, and more.

Deliver thoughtful feedback—Provide detailed answers to questions coaches will ask about the swimmer's background, credentials, current plans, and goals.
This prep is essential in presenting the recruit as a mature and knowledgeable athlete who is passionate about a college swimming career.
However, interviews can all be unique depending on each coach's style and personality. Sometimes coaches give the athlete the floor right away, expecting them to build the conversation, or the coach does a lot of endorsing of their program, leaving less time for the recruit to share. Situations like these and others may make it difficult to find ways to talk about individual attributes in a natural way.
To be a more effective self-advocate, use an "ask, listen, and share" approach. This simple technique will allow the recruit to showcase their unique strengths and talents without trying to address these topics out of thin air. For example, ask a key due-diligence question such as, "Coach, can you please tell me more about what you do to help your swimmers improve?" As he/she explains the team's practice strategies, listen closely for similarities to the way you practice and keep the conversation going. "Coach, your combo of racing, drills, and dryland is very similar to what I have been doing. Here's what my practices are like…" This strategy is a great way to go deeper with the conversation and touch on core attributes of a recruit's swimming, academic, and personal make-up.
Another example of this is if a coach has not asked about an aspect of a swimmer's background (maybe volunteering in the local community) they want to share. In this case, bring up the topic by asking a variation of the question, "Coach, could you please tell me about volunteer work some of your athletes do?" As he/she explains the program's members of the team may have joined and volunteer in, they can say, "Coach, this is a lot like my volunteer program. Plus, participating in activities that benefit my community (or a cause I believe in) in high school has helped me become a more empathetic individual and has shown me the importance of giving back, caring for others, and advocating for a cause I believe in." Again, this works nicely as a way to elaborate on values a coach might find to be attractive.
Throughout the recruiting process, prospective college swimmers will have many opportunities with college coaches, and their goal with each meeting is to make a positive impression. Flexing self-advocacy muscles will help a recruit win the interview process and stand out as great candidate.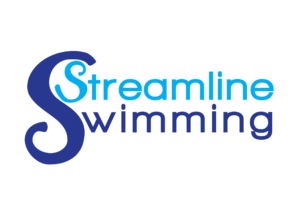 If you need assistance in confidently leading conversations with collegiate coaches, asking relevant and effective questions, or help with any part of the college recruiting process please visit my website, www.streamline-swimming.com, to ask for more information or to contact Courtney Bartholomew.
About Courtney:
Born June 24, 1994, Courtney Bartholomew is a backstroke and IM specialist originally from Holland, Mich. A former U.S. National Team member, Bartholomew is a multi-time NCAA All-American for the University of Virginia and was the 2015 NCAA runner-up in both the 100 and 200-yard backstrokes. In Dec. 2015 Bartholomew broke Natalie Coughlin's American Record in the 100-meter backstroke, going 55.92, which was the sixth-best time in the history of the event.