Swimrun is a rapidly growing two person team sport which began as a drunken bet in a bar in the Swedish Archipelago off the coast of Stockholm. There are now over 300 swim run races held all over the world with several in the USA.
Swimrun teams start out with a run, transition to a swim and continue to alternate between swimming and running. With the balance between running and swimming, athletes tend to recover much more quickly, have fun and avoid repetitive injuries.
Teams include all-male, all-female, and mixed-gender teams and must apply to be considered.  Participants often swim in their shoes and run in their wetsuits to minimize transition time and get gain a competitive edge.
Registration Link: Click Here to Pre -Register
PARTICIPATION
The race course will consist of alternating overland routes and swim legs within the Fort Yargo State Park. Overland routes will be marked at various points along the course with "turn by turn" signage.  Swim exit points will be designated by flags, banners, and/or volunteers but may not be immediately visible from the swim entry point. Maps of the course will be provided to athletes and will include details from each swim entry point to the corresponding exit point. Basic compass skills are strongly recommended.
Any deviation from the marked course by participants shall be grounds for disqualification.
Registration Link: Click Here to Pre -Register
REGISTRATION INFO
Following the February 1st application deadline, race organizers will select any remaining participants teams for consideration. Their endurance/adventure racing resume will be evaluated as a basis for their team to be awarded a slot. Once all race slot resumes are selected any remaining and general entry applications will then be pooled for a random lottery selection. Any available slots for teams will be awarded slots on February 15th. On February 17, any selected teams will be required to submit their team entry fee to confirm their team slot. Failing to do so by February 17th will forfeit the team slot, and it will roll down to the next ordered team.Hopefuls are encouraged to visit the official OTILLO website and the Official Film: OTILLO 2017 The SwimRun World Championship to learn more about this challenging event and gain insight on optimal gear selection.
Registration Link: Click Here to Pre -Register
Packet Pick-Up
Bike shops are sponsors and cannot answer questions regarding the event. Please call Jim Rainey at 770-926-2367 or email: [email protected]
Must have valid driver's license and current USAT card if you are a member.
Both Team Member must be present (No Exception!)
No one can pick up your packet except you.
Race day packet pick-up is available.
Endurance House:
Tuesday, 5/30/2018 3 pm to 7:00 pm, 11800 Haynes Bridge Rd. Suite 1, Alpharetta, Ga. 30009.
Saturday, June 1, 2018 – 5:00 pm to 7:00 pm
Race Site
Packet Pick Up Registration Not Available and pre-race course review Ft Yargo State Park 210 S Broad St, Winder, GA 30680
Race Morning:
Packet pick-up only available at race site 6:00 am to 6:45 am – NO RACE DAY REGISTRATION.
Event Timeline:
6:00 am to 6:45 am Packet Pick Up.
6:45 to 7:00 am Mandatory Pre-Race Meeting.
7:00 am Swim Start.
TBD Awards Ceremony
Long course total yards: Run 13.5 Miles – Swim 5K
Short course total yards: Run 6.5 Miles – Swim 2000 Yards
All distances are approximate.
EQUIPMENT
Wetsuits are optional equipment supplied by competitors. Weather condition may dictate that wetsuits be worn and in that case, must cover a minimum, the torso and upper half of thighs. Race Director will determine wetsuits rules prior to the event based prevailing weather conditions.The following is however mandatory:
Compass per team
Whistle per athlete
First Aid Pressure Bandage, packed waterproof
The tether between teammates for swim legs. Recommended length is 10′, but it may not exceed 30′ when fully extended. Toggle carabiner or other quick release devices must be at each end.
Failure to possess or use as required shall be grounds for disqualification.
Mandatory equipment supplied by race organizers:
Race bib to be worn at all times by each team member
Swim cap to be worn at all times on swim legs
Course Map
Timing Chip – 1 per team
Recommended Gear:
Swim hand paddles/gloves
Compression calf tubes
Swim pull buoy affixed to thigh
Hydration bladder
Nutrition extras
Personal Flotation Devices are allowed
Equipment NOT PERMITTED:
Any floatation aid larger than 40" x 24".
Personal inflatable swim buoys.
All equipment listed at the pre-race check must accompany the teams at all times and be present for gear check at the finish. Failure to meet this condition will be grounds for disqualification.
Registration Link: Click Here to Pre -Register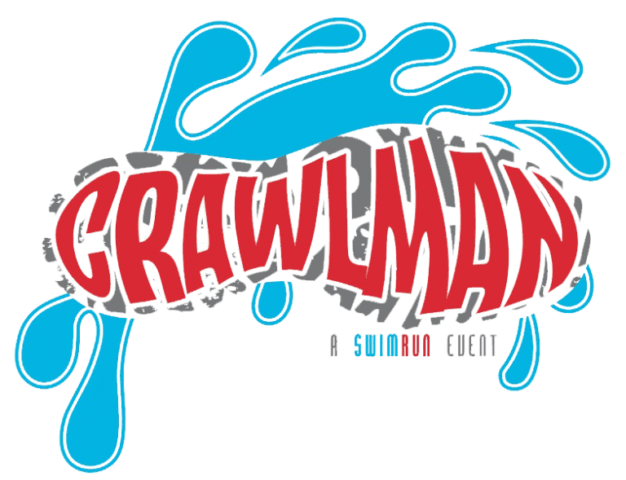 Open water swimming news is courtesy of Crawlman, a SwimSwam Partner.