Disclaimer: BlueSeventy Swim of the Week is not meant to be a conclusive selection of the best overall swim of the week, but rather one Featured Swim to be explored in deeper detail. The BlueSeventy Swim is an opportunity to take a closer look at the context of one of the many fast swims this week, perhaps a swim that slipped through the cracks as others grabbed the headlines, or a race we didn't get to examine as closely in the flood of weekly meets.
Cameron McEvoy is on fire.
The 22-year-old Australian tore up his home nation's National Championships/Olympic Trials, tying for the win in the 200 free, winning the 100 outright and still contesting the 50 later this week.
But most impressive was that middle race, where McEvoy rattled a world record considered almost untouchable following the banning of full-body "supersuits."
McEvoy went 47.04 in that race, moving him to the second-fastest of all-time and grabbing the Textile World Record, for the fastest swim done in a textile suit and not the rubberized bodysuits now banned in competition.
That time makes McEvoy one of just two men to jump onto the world's top 10 list in the 100 free since the suit ban took effect. Beyond that, he's one of just four men in the top 15 of and one of just six in the top 25 to hit their lifetime-best in the post-supersuit era.
A quick look at that list:
Top 10 Men's 100 Freestyles – All-time
Cesar Cielo – 46.91 – 2009
Cameron McEvoy – 47.04 – 2016
Eamon Sullivan – 47.05 – 2008
James Magnussen – 47.10 – 2012
Alain Bernard – 47.12 – 2009*
Fred Bousquet – 47.15 – 2008
Brent Hayden – 47.27 – 2009
Dave Walters – 47.33 – 2009
Stefan Nystrand – 47.37 – 2009
Michael Phelps – 47.51 – 2008
*Note: Bernard went 46.94 in 2009, setting what was a world record at the time. FINA did not officially recognize his world record, though, because he swam the race in a non-approved swimsuit at the time. FINA still does not include Bernard's 46.94 in its rankings, instead listing his 47.12 as his career-best.
McEvoy's big swim also gives Australia three of the top four 100 freestylers of all-time. And despite what's been viewed as a rough couple of years for the Aussies on the international level, they also have three different men – McEvoy, Magnussen and Roberts – who have etched their names among the worlds best since the banned suits.
Maybe more interesting is the list of the top 10 100 freestylers since the beginning of 2010, when the supersuit ban took effect:
Top 10 Men's 100 Freestylers Since 2010
Cameron McEvoy – 47.04 – 2016
James Magnussen – 47.10 – 2012
Nathan Adrian – 47.52 – 2012
Vladimir Morozov – 47.62 – 2013
James Roberts – 47.63 – 2012
Ning Zetao – 47.65 – 2014
Brent Hayden – 47.80 – 2012
Jimmy Feigen – 47.82 – 2013
T-9 Cesar Cielo – 47.84 – 2011
T-9 Yannick Agnel – 47.84 – 2012
McEvoy is now the heavy favorite to win Olympic gold in this event, leading the world ranks by almost a second for the year 2016. Of course, 2012 Olympic champ Nathan Adrian may have something to say about that, as well as 2015 World Champ Ning Zetao and some other threats from across the globe. But for now, McEvoy has set a wider margin than anyone could have predicted between him and the rest of the world in one of swimming's premiere events.
Aptly named to suggest 70% of the earth is covered in water, blueseventy is the world leader in the pool, triathlon and open water wetsuits and swimskins. Since 1993, we design, test, refine and craft products using superior materials and revolutionary details that equate to comfort, freedom from restriction and ultimately a competitive advantage in the water. blueseventy products have instilled confidence in beginners as well as carried world-class athletes to countless Olympic and World victories.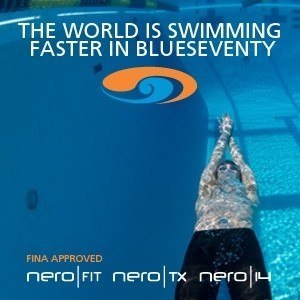 For the latest news and blogs from blueseventy visit www.blueseventy.com.
Twitter: @blueseventy 
Facebook: facebook.com/blueseventy
 Blueseventy is a SwimSwam partner.