Disclaimer: BlueSeventy Swim of the Week is not meant to be a conclusive selection of the best overall swim of the week, but rather one Featured Swim to be explored in deeper detail. The BlueSeventy Swim is an opportunity to take a closer look at the context of one of the many fast swims this week, perhaps a swim that slipped through the cracks as others grabbed the headlines, or a race we didn't get to examine as closely in the flood of weekly meets.
The most-talked-about swimmer at the 2015 Southeast Asia Games so far has probably been Singapore's Joseph Schooling, and rightfully so. He's the best swimmer on the best team at the meet, leading a medal charge in front of a home crowd, and he also has a major connection to our American-based audience after his breakout freshman year with the University of Texas.
But Vietnam's Vien Nguyen has managed to break out of Schooling's sizable shadow, as she's been carrying Team Vietnam to a very competitive medal tally.
As of this story's publication (after June 10th, day 5 of the meet), Nguyen leads all female swimmers with 9 total medals, 7 of them gold.
In fact, Nguyen has earned 9 of Vietnam's 15 total swimming medals and 7 of its 9 golds. She's smashed 8 meet records in her 10 events and currently has her team running second in the overall medal count.
And the 18-year-old Nguyen's event lineup has been anything but easy: her races so far include the 800 free, 400 IM and 200 fly. By meet's end, she will have swum all five 200-meter races, both 400-meter races and the only 800-meter race.
And if you think we're done throwing numbers at you, think again. Nguyen currently holds as many swimming medals (9) as the entire nations of Malaysia and the Philippines.
Nguyen has two more races left, and none bigger than Thursday's 100 fly, where she'll look to upset 4-time defending SEA Games champ Tao Li in front of her home crowd. Li hasn't lost that race at the Southeast Asia Games since 2005, when she was just 15 years old, but the 18-year-old Nguyen certainly has momentum on her side this time around.
No matter how that race goes down, Nguyen has been a workhorse during these SEA Games, and with continued improvement into her 20s, could be putting Vietnamese swimming on the map in a major way.
You can find our full Southeast Asia Games coverage here.
Aptly named to suggest 70% of the earth is covered in water, blueseventy is the world leader in the pool, triathlon and open water wetsuits and swimskins. Since 1993, we design, test, refine and craft products using superior materials and revolutionary details that equate to comfort, freedom from restriction and ultimately a competitive advantage in the water. blueseventy products have instilled confidence in beginners as well as carried world-class athletes to countless Olympic and World victories.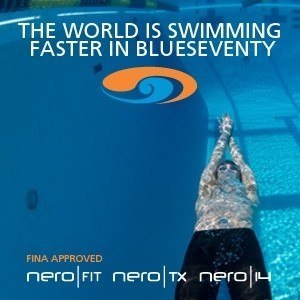 For the latest news and blogs from blueseventy visit www.blueseventy.com.
Twitter: @blueseventy 
Facebook: facebook.com/blueseventy
 Blueseventy is a SwimSwam partner.