Disclaimer: BlueSeventy Swim of the Week is not meant to be a conclusive selection of the best overall swim of the week, but rather one Featured Swim to be explored in deeper detail. The BlueSeventy Swim is an opportunity to take a closer look at the context of one of the many fast swims this week, perhaps a swim that slipped through the cracks as others grabbed the headlines, or a race we didn't get to examine as closely in the flood of weekly meets.
In baseball, one of the most important – but most high-stress – positions is that of a closer, the pitcher who comes in to protect a lead in the final inning, with three outs to earn to seal a team's victory.
Last weekend, Ames, Iowa sophomore Sophie Sorenson tried her hand at high school swimming's best approximation of a closing pitcher.
Sorenson swam three of the final four events of the Iowa girls state high school championship meet in quick succession, winning all three in dominating fashion for a 1-2-3 final inning of play.
Out #1: Sorenson's first test of the closing stretch was the 200 free relay, an event that last year went to state champs Pleasant Valley.
Sorenson led off Ames High School's relay, staking her team to a big lead with a 23.36. That was the fastest split of the field, including every other swimmer with a relay exchange. It was also a revenge swim – Sorenson had earlier in the night lost the 50 free in a touchout to Muscatine's Sarah Schemmel. But Sorenson topped Schemmel by .12 seconds when both led this relay off towards the end of the meet.
Ames would go on to win by a wide margin, going 1:35.57.
Out #2: In the very next event, Sorenson was right back in the pool and throwing fastballs.
Swimming the 100 back, Sorenson smashed the night's first state record, going 54.61 – that was a lifetime-best by 1.6 seconds, and snuck under the state record set last year by Maddie Gehrke. Gehrke is now a Missouri Tiger in the NCAA.
Out #3: Sorenson made it consecutive record-setting strikeouts to end the night. After a brief reprieve during the 400 free relay, she was back in the closer position for Ames, anchoring the 400 free relay.
Her teammates set her up with s substantial lead, and Sorenson launched a 51.40 split past the competition to end the final inning and send Ames home with both a team points title and a new state record of 3:29.15.
That split is six tenths faster than Sorenson has been to this point in her career.
You can find our full Iowa girls state championships coverage here.
Aptly named to suggest 70% of the earth is covered in water, blueseventy is the world leader in the pool, triathlon and open water wetsuits and swimskins. Since 1993, we design, test, refine and craft products using superior materials and revolutionary details that equate to comfort, freedom from restriction and ultimately a competitive advantage in the water. blueseventy products have instilled confidence in beginners as well as carried world-class athletes to countless Olympic and World victories.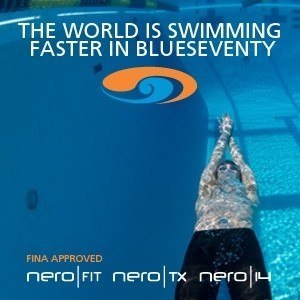 For the latest news and blogs from blueseventy visit www.blueseventy.com.
Twitter: @blueseventy 
Facebook: facebook.com/blueseventy
 Blueseventy is a SwimSwam partner.