There aren't many elite athletes who can say that their times improved as their 40th birthday approached but that is just one of many achievements American Masters swimmer Karlyn Pipes can boast.
To date Pipes has set 229 FINA Masters World Records and 352 U.S. Masters National records, making her one of the most decorated swimmers ever. She has been ranked number one more than any other Masters-level swimmer in history and in 2015 her swimming career was honoured by the prestigious International Swimming Hall of Fame.
Karlyn Pipes' life has had its ups and downs, but her story is ultimately one of courage, determination and victory. Her triumphs and her inspiring journey mean that she is in global demand as a motivational speaker and has a published autobiography. She is also a top-class swimming coach, offering swim technique workshops and technical talks worldwide, and providing private swimming instruction and camps in Kona, Hawaii.  
Originally from California, Pipes began to swim competitively for the Lompoc Marlins at just six years old. By age 15, she was competing for the Coronado Navy Swim Association, was coached by two-times Olympic Gold medallist Mike Troy and had won the National Junior Olympics.
After High School Pipes' talent was recognised by a scholarship to the University of Arkansas. Despite early successes and Olympic potential, her life took a downwards turn and Pipes dropped out of her studies and lost her focus on swimming. Her 20s were marred by bad choices, unhealthy lifestyle and alcohol addiction, which culminated in hospital rehabilitation.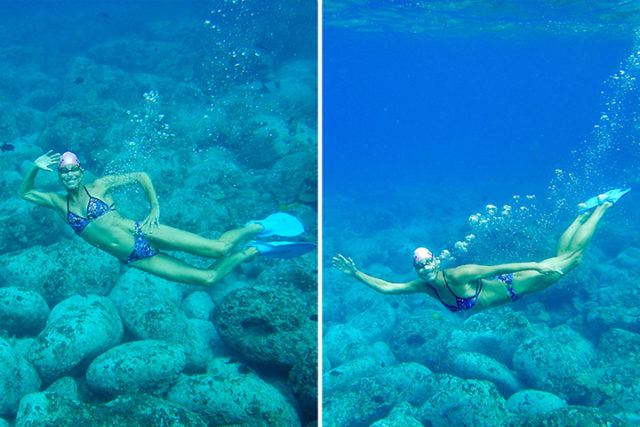 Funkita Tri Top & Brief in Petal Prism
To help her recover, Pipes began swimming again. At 31 she returned to racing and was competing in the Masters category. Within months Pipes secured a new 200m backstroke world record and her incredible comeback had started. In the following year her ranking in the USA rose to number one in seven events. More FINA Masters world records followed, totalling 16 for the 30–34 age group.  
Aged 35 Pipes was ranked first in every distance and stroke in 54 official events for the 35-39 age group. She was now competing against many former Olympians and in the 200m backstroke was only tenths of a second away from qualifying for the 1996 US Olympic Trials. Pipes also went back to university and won masses of medals for her College until graduation in 1999.
2002 was another golden year with 25 FINA World records, 54 National records and six lifetime personal bests. Over three decades Pipes has competed at four Masters World Championships and secured world records in all four strokes, including the medley, at every distance with her records spanning six age-groups.
Karlyn Pipes continues to swim competitively and is also a triathlete. In 2017 she set 10 FINA Masters World records and 20 USMS National records for the 55-59 age-group. She is now able to share her expertise in the water with all types of swimmers and her comeback story is inspirational.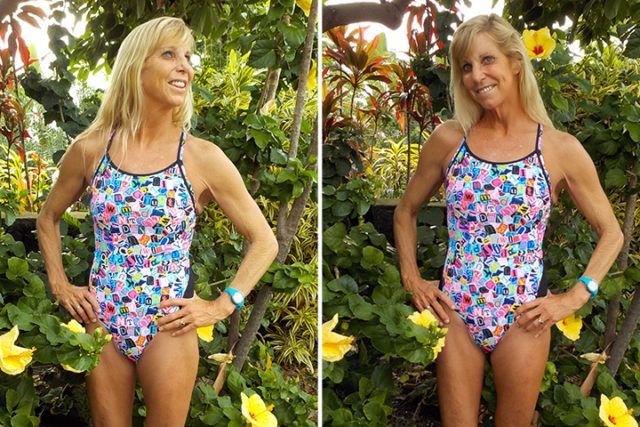 Funkita Diamond Back One Piece in Handsome Ransom
ABOUT FUNKITA: Funkita is the leading Australian chlorine resistant swimwear brand with an exceptional range of swimwear and activewear for women and girls on the move.
To see more of the Funkita swimwear range visit www.funkita.com
Swimming news courtesy of Funkita, a SwimSwam partner.