Courtesy of UCSD Swimming & Diving Camps, a SwimSwam partner
Dear Campers and Parents,
We would like to inform you that registration for our Spring and Summer camps is now open!  We invite you to come for an unforgettable experience at one of our camps or clinics, now under the leadership and methodology of new Head Coach and 2016 Olympic Coach David Marsh.
Please follow this link for more information and registration.
Where
UCSD Canyonview Pool – Located on the campus of University of California San Diego in beautiful La Jolla.
Spring Clinics
We are offering five single day clinics during the Spring.  Each stroke clinic will offer a video session/lecture, personalized instruction geared towards your swimmer's ability level, and designated starts and turn work.
March 31st: Starts, Turns, and Race Skills
April 1st:  Butterfly
April 15th:  Freestyle
April 22nd: Breaststroke
May 12th: Backstroke
Sign up for 3 or more clinics' and get discount. Ask us about military discount.
What's Included:
T-Shirt and camp cap
8:1 coach to athlete ratio
Stroke, turn, start development
Lectures on each stroke given by members of the UCSD coaching staff
Athlete specific instruction during in-water sessions
Daily hot tub use
Lunch
Summer Camps
This Summer we are offering four weeks of camp, the last three of which will provide the option to stay on campus during the camp and get the full UC San Diego experience.  Register soon as spots will fill up! Early bird discount available until May 15th!
Day Only: June 18th – 21st
Overnight/Day: June 25th – 28th, July 9th – 12th, July 16th – 19th
*please note overnight campers will check in on campus the day before the start date listed above
What's Included:
T-Shirt and camp cap
8:1 coach to athlete ratio
Beach Day including supervised ocean swim (optional), sand castle contest.
T-shirt tie dye night (residential only)
DVD of all four strokes filmed
Stroke, turn, start development
Daily long course meters training session
Special interest discussions including goal setting, mental training, and nutrition.
For more information, or any other question please do not hesitate to contact us: Coach Marko Djordjevic at [email protected]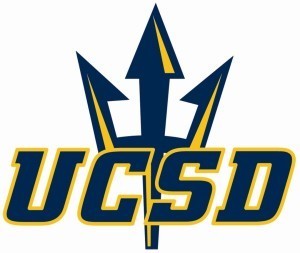 Swim Camp news provided by UCSD, a SwimSwam partner.