"I've had three different coaches come to me and ask me how I changed my pool."
– Teddy Newman, Facility Director
The Hagerstown, Maryland YMCA brought in the BioOx air cleaning system in early 2019. Check out the video to hear how swimmers, coaches, parents and aquatics employees have experienced cleaner, crisper, more breathable air with the BioOx system.
The BioOx air cleaning system has been revolutionizing the air quality at indoor swimming pools across the country for close to two years. Using a patented biotechnology, freestanding BioOx units are able to attract the harmful particles that are so common in pool air and destroy them using 100 percent natural enzymes. It's a simple process – kind of like a magnet attracting metal – that has allowed swimmers, coaches and parents to experience healthier, more breathable air at their facilities.
If you're interested in learning more about the BioOx system, get in touch:
SAM SOFER
(301) 246-0151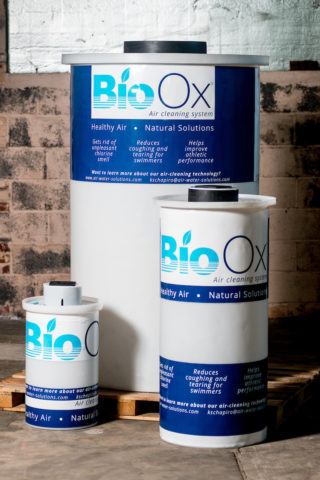 BioOx is a SwimSwam Partner.