Courtesy of Gary Hall Sr., 10-time World Record Holder, 3-time Olympian, 1976 Olympic Games US Flagbearer and The Race Club co-founder.
Before the Closing Ceremonies of the Olympic Games in Munich, Germany, I decided to catch a flight to Vienna. I had been invited to swim in the Czechoslovakia Grand Prix meet in Bratislava, where I had swum two years earlier. Munich had not turned out exactly the way I had hoped for with my poor swim in the event I had been favored to win, the 400 IM. Figuring that this had been my last shot at winning Olympic gold, I saw no reason to stay for the Closing Ceremony. Besides that, the tragic murder of the Israeli athletes by the Palestinian terrorists put a huge damper on the Games. The Olympic Games were no longer safe.
While standing in line at the Munich International airport, Steve Prefontaine, the great American distance runner was right in front of me. We talked about our futures. Mine was medical school, while his, after not medaling in Munich, was to come back and win in Montreal in 1976. The conversation made me even more depressed, as I knew there would be no more Olympic Games for me. Things don't always turn out as we plan, however.
Less than a year after that conversation, Steve tragically died in a car crash in Oregon. Four years later, I was leading Team USA in Montreal, carrying the American flag, and winning a bronze medal in the 100 meter butterfly. That was the greatest honor of my athletic career.
When I got off the plane in Vienna, I was met there by the Czech meet organizer, who drove me the 60 miles or so to Bratislava. The town hadn't changed in two years. It was drab, gray and poor; a suppressed Communist city. I was there as much for my desire to get out of Munich as I was there to please the meet organizer. Nonetheless, I smiled and pretended to be happy to be back.
The meet was uneventful. I swam mediocre times that were good enough to win against the Czech swimmers, but it was not fun. Were it not for having my memory jogged, 45 years later, I would have completely forgotten that a 14 year old Czech swimmer named Anton Zajac came up to me on the final day of competition and asked me for my Team USA Olympic t-shirt. Those shirts meant a lot to us, and we didn't receive many of them, but I do recall that from the look of Anton's eyes, he wanted it more than I did. So I took it off and handed it to him. A big smile broke out on his face, as if he had just won the Olympic gold medal. I never thought about that t-shirt again for 45 years.
We were in Coronado California in May 2016 celebrating the heroic life of my nephew, Charlie Keating IV, who had given it for our freedom in Iraq. CIV was a Navy Seal, a warrior, who earned the Navy Cross for his brave actions in Iraq, fighting against the radical Isis Islamic terrorists until a sniper took him out. It was an emotional ceremony with tens of thousands of Coronado residents coming out to pay tribute to him. That weekend, another nephew of mine that lived in Coronado introduced me to his boss, Pieter Zajac, son of Anton Zajac, the swimmer from Czechoslovakia. Pieter was now running a real estate company in Coronado, working for his father.
Pieter told me the story of giving his father the Olympic t-shirt in Czechoslovakia years earlier, something I had completely forgotten about. I had no idea of what had become of Anton after that. Anton did not go on to become a great Czech swimmer, but he did go on to do something very special and now had a home in Coronado. For many years, Anton had worn that USA Olympic shirt, washing it sparingly, as a reminder of freedom. To Anton, it served as an inspiration to somehow leave Communism and enter the free world of business. To him, it was a source of motivation to reach an Olympic level in something. He wore it for many years until a hole in the front of it finally made him toss it, albeit reluctantly.
Anton was unusually talented, not is swimming, but in computer programming. He used that talent and a lot of hard work to design and patent the most sophisticated cyber-security system in the world. He then built the largest cyber security firm globally, Eset, that has clients such as Microsoft, Apple, and many governments. His system has a proven impeccable record of protecting vital computer systems from malware.
In the fall of 2016, I had the opportunity to meet Anton again in Coronado and share a couple of workouts with him. He still tries to swim at least three times per week, even with a brutal travel schedule. He invited my wife and me to dinner at his Coronado home where, with tear-filled eyes, he shared the Olympic t-shirt story with a small group of friends and business associates. He could barely get the words out.
Anton also invited us to come to his Austrian home this year, just outside of Vienna, where he is completing his own indoor 25 meter pool. We will dedicate the opening of the pool and celebrate a renewal of friendship that began 45 years ago in Bratislava and his successful life. Our roles have reversed. Once an idol of his, I have become an admirer of his vast accomplishments, and very proud to have helped inspire them.
In life, we often hold on to things that could help others more than us. I had no idea what a t-shirt could do, until I re-met Anton. Through Eset, Anton earned his gold medal.
Yours in swimming,
Gary Sr.
Like The Race Club on Facebook
Follow The Race Club on Instagram
Follow The Race Club on Twitter
Connect to The Race Club / Gary Hall Sr. on Linkedin
THE RACE CLUB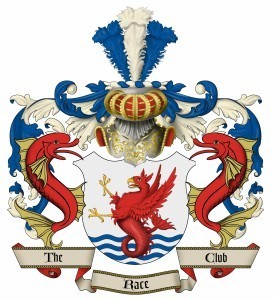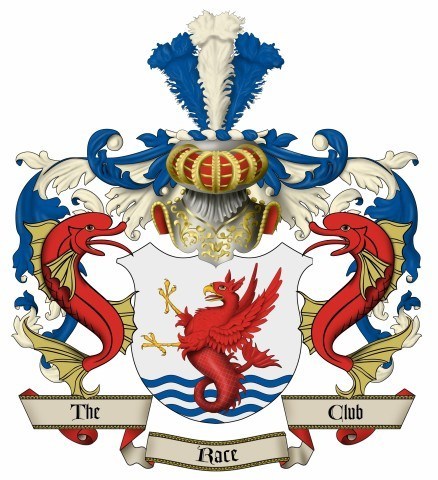 Because Life is Worth Swimming, our mission is to promote swimming through sport, lifelong enjoyment, and good health benefits. Our objective is for each member of and each participant in The Race Club to improve his or her swimming performances, health, and self-esteem through our educational programs, services and creativity. We strive to help each member of The Race Club overcome challenges and reach his or her individual life goals.
The Race Club, logoThe Race Club provides facilities, coaching, training, technical instruction, video, fitness and health programs for swimmers of all ages and abilities. Race Club swim camps are designed and tailored to satisfy each swimmer's needs, whether one is trying to reach the Olympic Games or simply improve one's fitness. Our programs are suitable for beginner swimmers, pleasure swimmers, fitness swimmers, USA swimming or YMCA swimmers, or triathletes; anyone who wants to improve swimming skills. All of our Race Club members share an enjoyment of being in the water and use swimming to stimulate a more active mind and body.