Disclaimer: BlueSeventy Swim of the Week is not meant to be a conclusive selection of the best overall swim of the week. The BlueSeventy Swim is an opportunity to take a closer look at the context of one of the many fast swims this week, perhaps a swim that slipped through the cracks some as others grabbed the headlines.
The Wisconsin Badgers set up what might be the the toughest road trip in the NCAA right now.
The Badgers headed west, flying to northern California to take on two of the nation's top three teams from a year ago on back-to-back nights. Wisconsin took on California (3rd in 2014) in Berkeley on Friday night, then headed to Palo Alto to battle Stanford (2nd in 2014) Saturday.
Despite the high-level competition, one Badger swimmer emerged from the NorCal gauntlet undefeated in individual events.
Junior Jenny Holtzen won the distance events at both dual meets, two of six Wisconsin wins against Cal and two of just three event wins for the Badgers against Stanford.
Holtzen's first win came in the 1000 free against Cal, and kept the Badgers briefly in the lead in the meet's early goings. She took on a pair of Cal's top swimmers, though neither swimmer specializes in distance free. Sophomore breaststroker Marina Garcia and sophomore IMer Celina Li both jumped out to leads at the 50, but Holtzen quickly swam past them for a 10:01.84 win.
Her closest race came in the 500 of that meet, where she had to go 4:52.15, passing Cal senior Catherine Breed over the final 150 yards to take the win.
Against Stanford, Holtzen dominated, going 10:04.30 to win the 1000 by seven seconds and leading a 1-2 charge in the 500 free with a 4:54.09.
Holtzen earns this week's BlueSeventy Swim of the Week for helping her team take advantage of the biggest weakness for a pair of brutal opponents on consecutive nights. Knowing her team needed event wins wherever they could find them, Holtzen was great under pressure and up to the task, helping exploit Cal and Stanford's lineup holes.
Then too, it's tough to put together solid distance races in back-to-back days, given the wear-and-tear on both mind and body. The meet schedule gave Holtzen less than 21 hours to recover between events (a 3pm start Friday vs Cal paired with a 12-noon start at Stanford Saturday). But the Badger junior was still able to take care of business, leaving northern California certainly exhausted, but also undefeated.
You can read our recaps from the weekend here:
Aptly named to suggest 70% of the earth is covered in water, blueseventy is the world leader in the pool, triathlon and open water wetsuits and swimskins. Since 1993, we design, test, refine and craft products using superior materials and revolutionary details that equate to comfort, freedom from restriction and ultimately a competitive advantage in the water. blueseventy products have instilled confidence in beginners as well as carried world-class athletes to countless Olympic and World victories.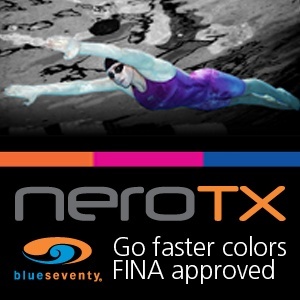 For the latest news and blogs from blueseventy visit www.blueseventy.com.
Twitter: @blueseventy 
Facebook: facebook.com/blueseventy
 Blueseventy is a SwimSwam partner.