Amanda Beard's agent Evan Morganstein revealed earlier today on his Twitter account that on Wednesday morning, Beard would appear on the New York Times Best-Seller list for her book "In the Water, they Can't See You Cry".
The book has been drumming up a lot of conversation both within the swimming community and outside of it, as Beard recounts her journey from a 14-year old Olympian to a 30-year old mother shooting for her 5th Olympic berth this summer.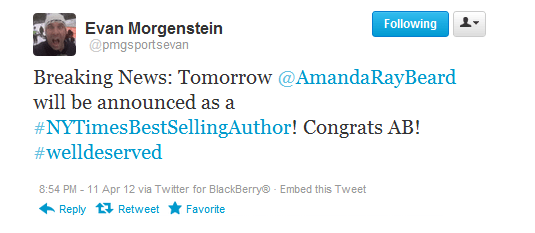 Along the way, she battled drug abuse, alcohol abuse, and bulimia, among other struggles as she learned to cope with the fame and the lifestyle at a young age. The story has a happy ending, though, as she says she's really found happiness with her husband Sascha Brown and their son Blaise.
We'll update in the morning when the list is released with its exact position.