Relay starts are an exciting component of racing at competitions. When executed correctly, they give athletes a leg up on the competition. There are many styles to a relay start, which we will not discuss here, but power and reaction time are critical to all of them. Let's take a look at the top 3 things you can do to sharpen your relay start.
Practice Exchanges with your Teammate
The primary way to improve your reaction time is by practicing with a swimmer finishing on the wall below you. This simulates a real competition scenario, especially if the swimmer approaches the finish at race speed. This will enable you to calibrate your movements correctly. Like a dance, the two athletes finishing and starting will rely on each other to create a well-timed exchange. The finisher needs to accelerate into the wall and finish strong, while the starter needs to rehearse the timing of the first step forward based on an understanding of how the swimmer in the water usually finishes. This all requires practice throughout the season.
Limit your Relay Starts at Meets
By the time you reach race day, you should have your relay exchanges well-established after practicing all season with the same teammate who will be on the relay with you. If another teammate takes his or her place, you now have the knowledge of how to adjust to different speeds based on having rehearsed several starts in practice. Most importantly, save your legs for the race itself. Too many relay starts during warm up can cause them to fatigue. You'll be much more explosive off the blocks if you can limit your warm up starts to 1 or 2 at the most.
Relay Adrenaline
In the midst of a close relay, the adrenaline will take care of your focus, so don't overthink your relay technique or timing. For longer relays like the 800m free relay, playing it slightly safer with the timing on your take-off will ensure a legal start while not sacrificing too much time (there's no reason to have a DQ on the 800!) For shorter relays, stay calm and in control on the blocks until it's time to leap. Then don't think, just race.
If you'd like to hear more about BridgeAthletic's race tips during championship season, check out our competition page at blog.bridgeathletic.com.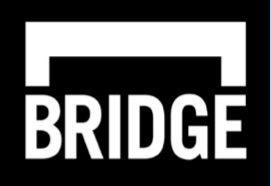 BridgeAthletic works with elite professional, collegiate, and club swimming programs to provide a turnkey solution for dryland training.  Led by Nick Folker, the top swimming strength and conditioning coach in the world, our team builds stroke-specific, custom-optimized dryland programs for each of our clients. The individualized workouts are delivered directly to athletes via our state of the art technology platform and mobile applications. Check Nick and BridgeAthletic out as recently featured in SwimSwam.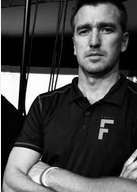 Nick Folker is the Co-Founder and Director of Elite Performance at BridgeAthletic. Nick's athletes have won 22 Olympic Medals, 7 team NCAA Championships and over 170 individual and relay NCAA championships. Megan Fischer-Colbrie works as the Sports Science Editor at BridgeAthletic.  Megan was a four-year varsity swimmer at Stanford, where she recently graduated with a degree in Human Biology.
The Championship Series by BridgeAthletic is designed to empower athletes with tips from the pros that will help them reach peak performance come race day.  We will be covering competition-focused topics such as nutrition, recovery, stretching, and mental preparation.
Follow BridgeAthletic on Twitter here.
Like BridgeAthletic on Facebook here. 
Swimming News / Swimming Training / Swimming Peformance courtesy of BridgeAthletic, a SwimSwam Partner.