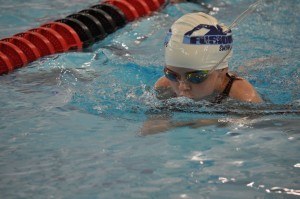 2017 Fusion Swim Camps have been set up so young swimmers can hone their skills in competitive strokes, turn mechanics, breathing and body positioning. A strong emphasis is placed on overall conditioning.
Therefore, an energetic and committed staff have come together to conduct a program which makes it possible for swimmers to leave camp with a renewed level of excitement about swimming.
The purpose of the Fusion Swim camps then is to direct students in swimming so they improve their form by practicing specific drills until they realize their objectives. Each Fusion Swim Camp and facility features certain characteristics – any of which will add to the swim-camp experience.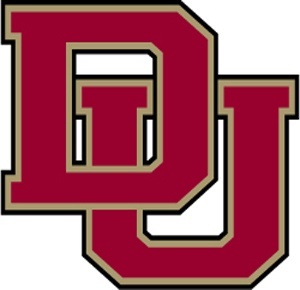 At the Denver Fusion Swim Camp, camper-swimmers enjoy great-tasting nutrition and comfortable dormitory accommodations. Beyond swimming activities, campers take trips to such places as Dave & Busters as well as visit the Ritchie Center's rock climbing wall. Ping pong, pool and movie nights are also featured at camp. An iPad analysis of swimming is provided in connection with underwater video technology.
Stroke Camp
June 18 – June 21, 2017
Overnight $550.00
Extended Day $450.00
Day Camp $350.00
Half Day $175.00
About University of Denver Coach Brian Schrader
Pioneers' men's and women's swimming and diving program head coach, Brian Schrader will direct this camp. Building upon the long-time traditions of excellence in competition and academics Coach Schrader has helped the women Pioneers to two consecutive SBC titles in 2010-11 and 2011-12, after two second-place finishes (2008-09 and 2009-10) and two third place finishes (2006-07 and 2007-08). Schrader also received his first-ever women's SBC Coach of the Year honors for the 2010-11 season. Under Schrader's direction, the Pioneer women's team has broken 46 school records and 16 SBC records, while also turning in one NCAA Automatic Qualifying time and 56 NCAA Standards
Join Fusion Swim Camps in California this summer! We are proud to announce our camp at the Cate School in Carpinteria, California. Campers will have the opportunity to swim in the state of the art Emmett Horowitz Aquatic center at the Cate School.
Cate School Swim Camp
July 24 – July 28, 2017
Overnight $695.00
Extended Day $450.00
Day Camp $295.00
Half Day $195.00
ABOUT CATE SCHOOL COACH ERIK HANSEN
Erik Hansen is the Head Strength and Conditioning Coach at Cate School where he oversees the strength and conditioning programs for all 13 CIF sports. In 2014 Hansen had the privilege of renovating the Harcourt Fitness Center to accommodate team practices. The first team to participate in the program was the girls' volleyball, the second was football. Girl's volleyball won a CIF title that year and, for the first time in Cate's history, the football team did not lose any practice time in the pre-season due to injury and went on to be ranked first in the state. Prior to being the head strength and conditioning coach at Cate School, Hansen was the Director of Strength and Conditioning at Buenaventura Swim Club, assisting many swimmers to the division one level, the strength and conditioning coach for the Boys' Varsity Basketball Team at Santa Barbara High School and a volunteer assistant for UCSB's strength and conditioning program from 2006-2008 where he worked with men and women's soccer, men and women's volleyball, softball, men's baseball, men's and women's swimming and track and field.
Make a decision to enroll your child in one a well-rounded swim-intensive camp for form, development, speed and fun! If you want your child to realize success in swimming competitions, then you won't want to miss this opportunity in this summer to develop your young athlete's swimming talent and skills.  
***Our management and marketing skills coupled with Your Facility & Your Coaches – Imagine the possibilities. For more information about hosting a Fusion Swim Camp at your pool please contact Keri Hostetler 800.944.7112

Swim Camp news is courtesy of Fusion Swim Camps.