The webcast of the 2012 Tiburon Mile and the 2012 Tiburon Sprint will re-air Tuesday, all day, on swimswam.com. The Sprint will re-air with back-to-back races. There will be no pauses in-between.  We can only keep the webcasts up for 24 hours on Tuesday because the half-hour TV shows will air on Comcast Sports, October 1st. Many thanks to TakeItLive.com for their services!
Kane Radford and Melissa Gorman defend their titles, taking the 2012 Tiburon Mile crown and $10,000 each. Gorman swam stroke for the stroke with the men, almost taking the win. Gorman took third overall.  Christine Jennings was 2nd in the women's elite division.  Codie Grimsey was 2nd in the men's elite division.
Catch SwimSwam's open water master, Mike Lewis, calling the race from shore to shore on Tuesday…a rock 'n roll peformance on his part.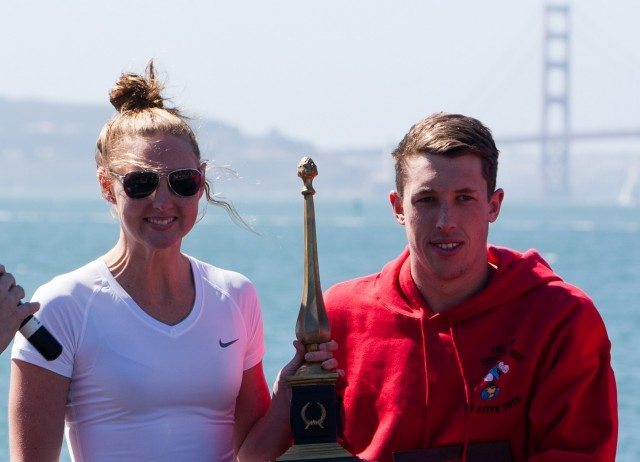 Many thanks to Robert C. Placak (of Robert C. Placak and Associates Insurance Services) and his event team for hosting the 2012 Tiburon Mile. Nearly eight hundred swimmers participated, ranging from 7 to 72 years old! Thanks to John Naber, Jonny Moseley,  Chloe Sutton and Rowdy Gaines for emceeing the live call.