Swimmers and fans at the YMCA National Championships got a first look at Arena's new Limited Edition POWERSKIN ST yesterday, as 2012 Olympian Cammile Adams and six lucky swimmers from Arena Team Somerset Valley YMCA put on the four exciting new prints. The suit, available in four bold color combinations continues Arena's tradition of pushing the limits of both technology and fashion.
"We continue to push the boundaries on racing, in both our best-in-industry technology and our new and bold color combinations," said Debra Talbert, Product Line Manager for Arena USA. "We don't see racing in black and white. That theory extends to the multiple models of our top racing technology, our high quality training suits and our creative and unique designs on the blocks. Racing is exciting, and we think racing suits should be as well."
And Talbert wasn't the only one who had something to say about the new racing suit, available at the entry-level price of $130 for women, and $100 for men.
Cammile Adams herself tried her journalistic skills, interviewing one lucky swimmer. The six swimmers of Somerset Valley joined Adams as the first swimmers in the U.S. to put on the limited edition suit.
The limited edition POWERSKIN ST hits Arena Team Dealers this month and is currently available at www.arenawaterinstinct.com and www.swimoutlet.com.
Arena POWERSKIN ST – PHOTOS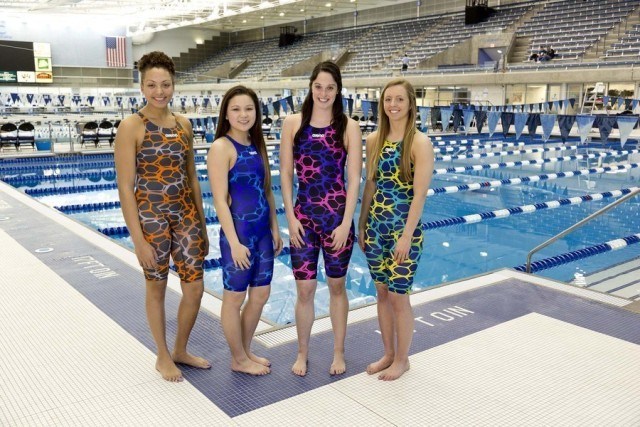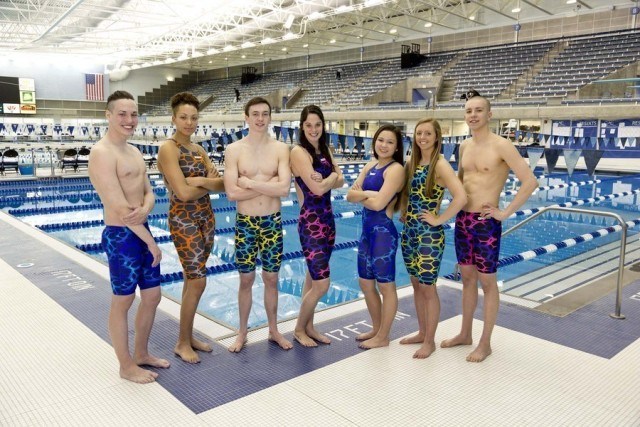 Swimming Gear News is courtesy of Arena, a SwimSwam Partner.