We're back with swimming's TopTenTweets presented by Arena, where we round up the best of the swimming Twitterverse.
Featured Instagram Post of the Week:
Snowball Fight At 6, Swim Practice At 6:30
---
10.
The women's 100 back at @USASwimming Trials may just be the greatest race of all time, my goodness. And then in Tokyo 🔥🔥🔥 can't wait!

— Brittany MacLean (@b_maclean) May 16, 2021
You can absolutely say that again, Brittany!
9.
She knows chemistry AND how to tell a joke #DoubleWhammy
8.
"But coach…. Lilly King pulls on the lane line so why can't I??!!"
7.
Sarah will certainly be missed this week!
6.
⚡NEW COMMONWEALTH AND AUSTRALIAN RECORD ⚡

First the 200m. Then the 100m. Now the 50m back.

Kaylee McKeown is on fire setting the new record with the time of 27.16, outside the world record time by 0.18. 🔥 pic.twitter.com/j4JuiAREdh

— Australian Swim Team (@DolphinsAUS) May 16, 2021
Backstroke really just does keep getting faster and faster.
5.
🍕 We're returning to Naples!

✅ The regular season (the first of three phases in Season 3) will see the 🔟 ISL Clubs competing:

🗓 From 26 August to 30 September

📍 At the stunning Piscina Felice Scandone in Naples🇮🇹 #isl #iswimleague #aquapower #islseason03 #isldraft https://t.co/fwG4TDQwIs

— Cali Condors (@calicondors_isl) May 11, 2021
We will see y'all in Naples.
4.
Great time racing in Indy this past week. Thanks to @nbcsports for all the great coverage and thanks to Indiana Swimming, @CGAC_TrojanSwim & @usaswimming for hosting a great meet. See you next month in Omaha! #TeamUSA @mike2swim pic.twitter.com/WeGkPH99XA

— Nathan Adrian (@Nathangadrian) May 16, 2021
The smile that can swim a 50 free in 21.37 seconds.
3.
📸: @Mike2Swim pic.twitter.com/PnVX3CwKJ3

— Amy Bilquist (@amybilquist) May 14, 2021
Into the great unknown.
2.
Hi everyone pls look at how cool my best friend is https://t.co/BmOAc8gvG1

— Lauren Gray (@LaurenGray29) May 4, 2021
Friends supporting friends 🙂 We love to see it.
1.
🥳 HAPPY BIRTHDAY @ArthurAlbiero! pic.twitter.com/nOMQ7a39Jv

— UofL Swim&Dive (@UofLswim_dive) May 17, 2021
The best kind of Birthday party.
Arena Facebook – @ArenaUSA
Arena Twitter – @ArenaUSA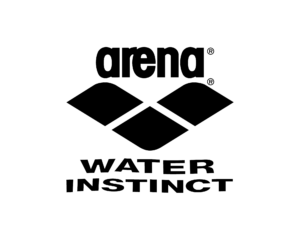 Arena USA is a SwimSwam Partner