We're back with swimming's TopTenTweets presented by Arena, where we round up the best of the swimming Twitterverse.
Featured Instagram Post of the Week:
https://www.instagram.com/p/CD3VaWMjjRk/
Perfect shot.
---
10.
https://www.instagram.com/p/CD7Q_APB4Ng/?utm_source=ig_web_copy_link
Happy trails HPC Victoria <3.
9.
https://www.instagram.com/p/CDxUiX0AYWo/?utm_source=ig_web_copy_link
Because the grind never stops.
8.
Remember this sound? 💯 pic.twitter.com/Ic9e6GhL75

— David Marsh (@SwimCoachMarsh) August 14, 2020
We sure do David!
7.
20 Years Ago Today: @MichaelPhelps qualifies for his first Olympics. Love the Baltimore Sun headline. Love the race call from @DanHicksNBC and @RowdyGaines and the @andijoyce interview. Watch the time-capsule TV highlight from that night here: https://t.co/wZ9fzLonRl pic.twitter.com/yavuc8yFTN

— Nick Zaccardi (@nzaccardi) August 12, 2020
The beginning of THE era.
6.
https://www.instagram.com/p/CD9ajEyFwfA/?utm_source=ig_web_copy_link
You've got that right, Katie.
5.
https://www.instagram.com/p/CD3sQXbjpxp/?utm_source=ig_web_copy_link
Real Indiana Beef.
4.
Solid 55.6 this AM after a hard week of training. Being ADAPTABLE, anytime, anywhere. #tokyo2020ne @umichswimdive @LACswimnation @SwimmingCanada pic.twitter.com/jNV6cHuBy0

— Maggie Mac Neil (@mags_swims26) August 15, 2020
Wait… didn't she win gold in the 100 butterfly?
3.
About to hop in the pool and swim for the first time in almost six months. A little small talk leads to a lane mate saying, "Enjoy! Don't worry, it'll be like riding a bike for you."

Welp, looks like this swim is about to be terrible, and life-threatening for those around me.

— Tom Miazga (@TomMiazga) August 13, 2020
This might lowkey be the best swimming joke of 2020 so far.
2.
https://www.instagram.com/p/CD5CWibAGLD/?utm_source=ig_web_copy_link
Simone truly embodying the work-swim balance.
1.
August 11, 2008: Men's Olympic 4x100m Freestyle Relay Final in Beijing. Phelps' 2nd of 8 golds. @JasonLezak w/ best final relay leg ever 🇺🇸@DanHicksNBC & @RowdyGaines on the call

"The Americans? We're going to smash 'em. That's what we came here for."- France's Alain Bernard pic.twitter.com/PEih5VCjIJ

— This Day In Sports Clips (@TDISportsClips) August 11, 2020
The video that really just never gets old.
Arena Facebook – @ArenaUSA
Arena Twitter – @ArenaUSA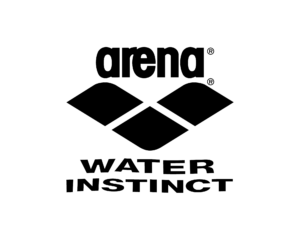 Arena USA is a SwimSwam Partner