JOB DESCRIPTION
Responsibilities: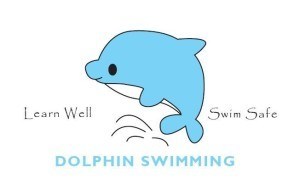 – Conduct classes according to Dolphin Swimming's program curriculum
– Record lesson plans and grade students according to their performance at the end of every day.
– Closely communicate with fellow instructors and Site Manager about students' progress and any concerns that may come up.
– Ensure safety rules in and around the swimming pool area.
Requirements:
– Must be at least 15 years of age or older.
– Must be competent in all strokes, competitive dives, and safety strokes including Freestyle, Backstroke, Breaststroke, Butterfly, Sidestroke, Elementary Backstroke, Flipturns.
– Must be able to work Saturdays and Sundays.
– Excellent verbal communication skills and time management skills.
– No experience necessary, training is provided. Experience teaching with a positive and motivational reinforcement and American Red Cross Water Safety Instructor (WSI) Certification is a plus.
HOW TO APPLY
email your resume to [email protected]
About Dolphin Swimming
Dolphin Swimming, established in 1997, is the largest learn-to-swim program in New York City areas with thousands of children completing the program each season. Since the opening of our first center in Manhattan, the program has successfully helped several thousands of children, teenagers, and adults learn how to swim. Specialized in small group teaching by experienced instructors on various class levels from beginners to competitive standards, our program's core concentration is an individual's personal swimming development.
With additional centers in Brooklyn & Queens and Long Island, we are currently looking to recruit swimming instructors who love working with kids, and have good swimming backgrounds to share with the youngsters. Our weekend positions are available now and all year round indoor environment.
Swimming News / Swimming Job is courtesy of Dolphin Swimming.
The fee to post a Swim Job is $50. If you have an open position in the Aquatic Jobs / Lifeguard Jobs market, submit here.