Catch up on the biggest Olympic and Paralympic storylines outside of the swimming world, including Team GB potentially losing a medal in track and field.

The agency reports that it collected 6,200 samples from a total of 4,255 athletes throughout the Games. 

South Africa's Olympic champion Tatjana Schoenmaker will be receiving another reward for her world record-breaking performance in Tokyo this past July.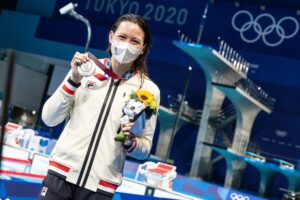 Siobhan Haughey became Hong Kong's first-ever Olympic swimming medalist and will be honored on a national stamp being released in October.
Widget
Copy and paste the code below into your web editor to embed this category's top swimming stories into your website.
Here's how the widget will display on your site:
Tokyo 2020 Swimming News by SwimSwam